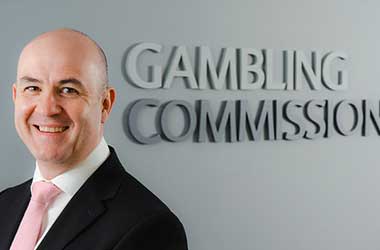 Summary
Andrew Rhodes has yet to personally engage with the families of gambling suicide victims
Campaigners have accused him of listening more to industry bosses
Rhodes was appointed permanent CEO of the UKGC in May 2022
The Chief Executive of the UK Gambling Commission (UKGC) Andrew Rhodes has yet to personally engage with the families of individuals who took their own life due to gambling, according to Gambling with Lives, a not-for-profit organization supporting families bereaved by gambling-related suicides.
The charity has accused Rhodes of failing to meet with bereaved families since he assumed the post of interim CEO back in June 2021, receiving an annual salary of £150,000.
Rhodes, who previously held senior positions at both private and public organizations, such as Swansea University, the Food Standards Agency (FSA), the Driver and Vehicle Licensing Agency (DVLA), and the Department for Work and Pensions (DWP), was appointed permanent CEO of the UKGC last month.
He was praised for his excellent work during his tenure as interim chief executive of the UK's gambling regulator, having supervised the last stages of the Gambling Review and issuing the 4th license for the National Lottery.
Rhodes' formal appointment as UKGC boss was widely welcomed, with renewed hopes that the agency, with him at the helm, would perform its job better especially in terms of minimizing gambling harm. However, campaigners have expressed their disappointment at the fact that Rhodes did not take the time to personally meet with families of gambling suicide victims which would have given him an insight into the scale of the problem.
Gambling with Lives claimed that the UKGC chief has constantly held meetings with the bosses of gambling companies as well as industry lobbyists but failed to do the same to bereaved families of gambling harm victims. The charity further stated that Rhodes hasn't even visited a single betting shop in the country to see the actual situation on the ground and how gambling impacts people's lives.
UKGC Responds
In response to the charity's criticism, the UKGC said that while Rhodes was not able to meet with bereaved families during his time as interim chief due to schedule limitations arising from pandemic-related restrictions, he and his team made the effort to consistently engage with groups representing gambling customers. Additionally, they also gathered feedback from people with lived experiences of gambling harm to provide better protection to players.
The UKGC will enter a new era of compliance enforcement under new leadership. Rhodes will work with Commission chairman Marcus Boyle in fixing industry issues, and their main focus will be on operator accountability.