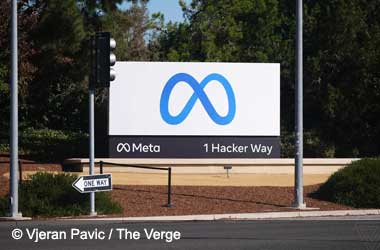 Summary
Facebook facing social casino lawsuit in California
Company asks court to dismiss lawsuit as it was only an intermediary
Motion to dismiss will be heard on August 4
Facebook which is now known as Meta Platforms Inc., is facing a social casino lawsuit in California. The lawsuit was filed on behalf of multiple Facebook users who used the platform to play social casino games which they equate to gambling.
The lawsuit claims that Facebook offered social casino games in states that have banned online casino games and must be held accountable for breaching these laws. These social casino games can be downloaded from the Facebook App Center.
Most of these social casino games do not accept real money but allow players to purchase play money tokens. These social casino games can also be downloaded from the Apple Playstore and Google Playstore. A similar lawsuit was also filed against Apple and Google.
In Nov 2021, a Northern District of California court decided to consolidate the lawsuits against Google, Facebook and Apple.
Facebook Claims It Only Served As Intermediary
Meta is now pushing for a Northern District of California to dismiss the social casino lawsuit on the basis of Section 230 of the Communications Decency Act. Facebook will use this section to claim that it did not personally develop any of these social casino games and hence cannot be held directly responsible as per the filing of the social casino lawsuit.
Facebook claims that it only acted as an intermediary in offering these social casino games that were developed by third parties. Facebook has also cited a ruling made by Judge Beth Labson Freeman from the Northern District of California court that dismissed an online gambling related case against Google in January 2022 based on Section 230.
Facebook says it is in a similar situation as Google and that the same dismissal verdict should be given in this case. The plaintiffs are arguing against the dismissal claiming that Facebook makes 30 percent of revenue of downloads from its Facebook App Center. The lawsuit also argues that Facebook provided a marketing platform to promote these social casino games to players across the U.S.
Judge Edward J. Davila. is set to hear the Facebook motion to dismiss on August 4.