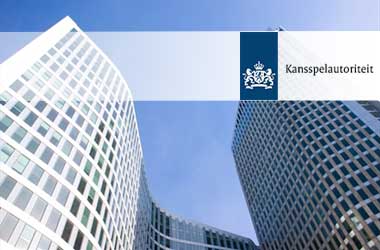 Summary:
Operators were issued warnings after violating the ban a month after it took effect
The new advertising rules prohibit operators from promoting their services in public places
The untargeted advertising ban was implemented from 01 July
On July 1, 2023, the Dutch government started implementing a ban on untargeted advertising, with enforcement of the new measure being overseen by the country's gambling authority, the Kansspelautoriteit (KSA).
Just a month after the ban took effect, the regulator flagged multiple operators for non-compliance with the new rules.
Warnings Issued Against Three Operators
The KSA recently revealed that it issued warnings against three licensed operators in August for violating the ban on untargeted advertising. The online gambling firms in question continued to promote their services in public places, including through billboards and in bus shelters.
Licensees were reminded by the KSA of their obligations under the new rules ahead of the implementation of the ban. They were told not to push the boundaries or enforcement action would be taken against them.
However, the regulator opted to issue a warning instead of a fine against the three unnamed online gambling providers, noting that the operators immediately took action after being notified by the KSA of their violations. The adverts have already been removed and are no longer visible to the public, the KSA confirmed.
Dutch Ban on Untargeted Advertising
The Netherlands is one of the countries in Europe that recently implemented new advertising rules for the online gambling industry. Under the Dutch ban, operators are prohibited from running advertisements accessible to any demographic. In particular, ads must not be targeted at those aged 23 and below as they are considered vulnerable.
Hence, promoting gambling products in public places, including on billboards, in bus shelters, arcades, cinemas and cafes, as well as gaming casinos and arcades is strictly not allowed. Online gambling firms are also barred from running similar advertisements on broadcast TV and radio.
While operators are still allowed to advertise through the internet, social media, on-demand TV, as well as direct mailing, they have to follow strict requirements, including not using "role models" in their advertising and marketing campaigns. Role models include famous personalities that appeal to the youth, such as celebrities, social media influencers, football players, and other sports personalities.
A similar ban is also in effect in Belgium, though the rules are more far-reaching. The Belgian ban prohibits all forms of online gambling advertising, including sports sponsorships.