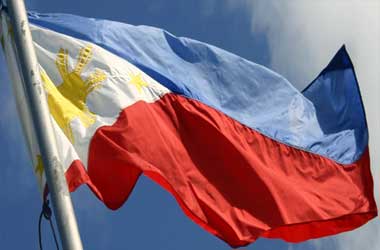 Scores of Chinese nationals detained in the Philippines last week are likely to be charged with overstaying and illegal employment according to a local media report which quoted the authorities in the Philippines. Around 1,310 people were detained in the city of Angeles north of the capital city of Manila for violating immigration laws.
In a statement, Maria Antoinette Mangrobang spokeswoman for the immigration bureau said
A number of them have been charged for immigration offences, for engaging in gainful activity at an unlicensed online gaming business
. She said that those who are found guilty might be deported, adding that the measure was in accordance with Philippine immigration laws.
This is said to be the biggest ever arrest made by the country's Bureau of Immigration. China has expressed concern at the largescale arrest and has urged the government to handle the cases speedily and according to rules of the law. Chinese foreign ministry spokesman Geng Shuang has asked that the workers be ensured safety and be treated with humanitarian concern.
Mangrobang said that several of the detained workers had come on tourist visas while others possessed work visas but overstayed. She added that even those having work visas could be charged if their line of work was not corresponding to their visa terms.
A local media report has said that the immigration bureau's Board of Commissioners was considering issuing a summary deportation of all workers. The media report highlighted that Justice Undersecretary Erickson Balmes had stated that the workers arrested included minors who have since been released. The Board is likely make a final decision after hearing a defense from China on the matter.
Philippine Justice Secretary Vitaliano Aguirre has been quoted in another local report as saying that a bribe of almost PHP200,000 (US$4,000) had been offered per worker for their release. No details were mentioned as to who made the offer. The Secretary has said that further arrests were now possible after the issuance of a court order that allows opening of locked facilities that had not been checked during the original raid.
Media reports in the country are claiming the operation that had the illegal workers was a gaming venture run by Chinese businessman Jack Lam. According to sources, the online venture by Lam was catering to high rollers from Mainland China. Lam has a casino license for land-based operations alone. Lam is the head of Jimei Group, and has investments in Macau VIP gambling operations.