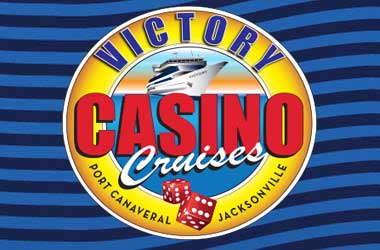 The Victory II Casino Cruise ship has run into troubled waters during the past few months. A woman who sailed on the ship in March 2015 has filed a lawsuit against Victory Casino Cruises stating that she was assaulted, manhandled and mistreated by the security personnel on board the Victory II Casino Cruise ship.
Christina Reeves stated that due to a misunderstanding she had got into an argument with the staff before the Director of Security Michael Robinson decided to get involved and take things into in his own hands. She said the Robinson assaulted her, threw her to the floor and put his knee into her back before handcuffing her. Christina who is 5-foot and 6-inches was easily overpowered by Robinson and then detained in a cell over an hour. Her lawsuit states that she suffered multiple back injuries due to the aggressive takedown and wants the company to compensate her for the same.
Rod Sullivan, the attorney representing Christina states that whenever there's gambling, liquor and money involved there are bound to be disagreements and arguments. Sullivan states that Robinson used excessive force to take down his client and wanted to bully her into submission. He pointed out that Robinson's Facebook page makes reference to him as a 'badass' and that is exactly what he tried to be when dealing with Christina Reeves.
The lawsuit wants Victory Casino Cruises to pay Christina $15,000 as compensation for the damages and battery she was subjected to. Sullivan stated that he had sent in a request for the ship to provide him with CCTV footage of the incident but till date he is yet to get a response.
He stated that if the company had nothing to hide then they should have submitted the video footage for his investigation and closed the case. Sullivan also accused Victory Casino Cruises of not being detailed enough on their interview process as they hired a director of security who appeared to be a bully and someone who enjoys.
In a statement, Lester Bullock, the CEO of Victory Casino Cruises
It is the policy of Victory Casino Cruises not to litigate cases in the press but rather, to respond in the appropriate forum, which is the court. Viewers should be reminded that anyone can file a lawsuit against anyone for anything. The filing of a lawsuit does not constitute evidence of anything.
The Victory II Casino Cruise ship was recently stopped from sailing a few weeks ago due to safety violations. The coast guard had completed a 6 hour inspection and found that there were serious violations of lifesaving and fire safety equipment. The coast guard removed the ships safety inspection certificate and asked the captain to fix these issues immediately.
All security issues were fixed on the 29th of May and the coast guard returned the safety inspection certificate and the Victory II Casino Cruise ship started its journey.