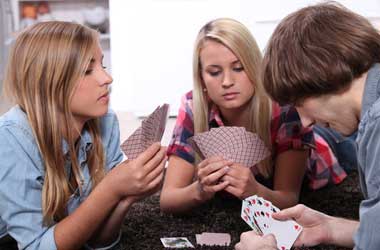 Summary
CAN's survey has found that Swedish teens become more prone to risky gambling after the age of 18
Gambling is more common among boys than girls
The agency has advised the government to include age limits in future gambling policies
A recent survey carried out by the Centralförbundet för Alkohol-och Narkotikaupplysning (CAN) in Sweden has found that Swedish teenagers become more prone to risky gambling after they reach 18, with boys more likely to engage in real-money gambling than girls.
CAN conducted the survey on 24,000 students attending upper secondary school, known in Sweden as "Gymnasium". CAN is a national competence center that aims to spread knowledge and awareness about addiction.
In its latest research, the agency wanted to establish whether drugs, tobacco, and alcohol use among Swedish teens affect their behavior towards gambling.
Drug/Alcohol Use Linked to Risky Gambling
The study found a higher prevalence of risky gambling among teens who had begun using drugs, tobacco, or alcohol before turning 14. Based on the survey's results, 3% of the respondents said they started gambling in ninth grade, before attending Gymnasium, while 5% of those in the second year of upper secondary school admitted to participating in real-money gambling.
Most high school students (11%) have played poker for money, while 10% are into lottery games. Sports betting accounts for 9%.
Risky gambling becomes more prevalent after the age of 18, during which teens also become more prone to intensive consumption of alcohol. Risky gambling is also more common among boys than girls, the study found.
Gov Urged to Set Gambling Age Limits
Upon publication of its latest study, CAN has called on gambling policy makers in the country to consider setting age limits, giving particular focus on teenagers between the ages of 16 to 18.
There are also calls from other organizations, including Sweden's National Association for Problem Gambling (Spelberoendes Riksförbund), for the government to provide additional resources to combat problem gambling following a 2021 study which found that around 350,000 Swedish people were at risk of problem gambling. When the report was released, the agency had already recorded 40,000 adults with problem gambling issues.
The official results of Sweden's National Elections have yet to come out, with the ruling Social Democrat coalition battling it out neck and neck with the right-wing block led by the Moderate Party. The outcome of the elections will have a significant bearing on the country's regulatory framework, as the winning coalition will oversee stage 2 of Sweden's gambling market reforms.