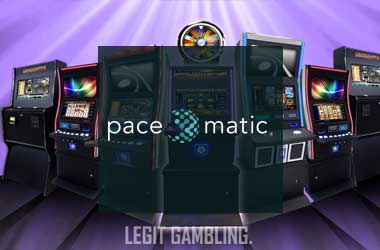 Summary
A judge ruled that the Commonwealth wrongfully seized four skill games from POM
Commonwealth asked to return all seized properties to POM
Casinos argue that skill games are illegal to retain their skill game machines
Skill games manufacturer Pace-O-Matic (POM) has won its case against the Commonwealth of Pennsylvania relating to the unlawful seizure of its skill games devices in 2021.
The latest court win represents another victory for the skill games manufacturers in the Keystone State who have long argued that their operations are legal.
On the other hand, the ruling is a huge blow to casino operators who had been forced to remove some slot machines or as Australian know them as pokies from their properties due to the proliferation of unregulated skill games.
POM Skill Games Wrongfully Seized
According to a court order issued by Judge Jennifer Harlacher Sibum, the Commonwealth improperly withheld and misrepresented material evidence when it issued a search warrant to POM. Therefore, POM's petition to suppress evidence was granted.
The court also deemed as legal the skill games devices at issue. The judge ruled that the Commonwealth has failed to establish that the devices are games of chance.
The Commonwealth was ordered to return the seized devices and ticket redemption terminals (TRTs) to POM, and the company shall retain the monies previously returned to them under a prior court order.
Four of POM's skill devices in Pennsylvania were seized during raids carried out by the Monroe County District Attorney's Office in 2021.
Reacting to the court order, POM spokesman Mike Barley said the ruling is "another tremendous victory" for the Pennsylvania skill games powered by POM, as well as the small businesses, clubs, and veteran groups benefitting from the operation of such devices. He said the conduct of the prosecutor was part of a "coordinated effort" to harm the company.
The Commonwealth has been actively confiscating skill games in multiple counties, however, the seized devices always end up being returned to the manufacturers, with country courts ruling that the machines were wrongfully seized.
Impact on Casinos
Skill games devices look a lot like slot machines. They work the same way as well – customers insert money into the machines so they can play. However, winning in skill games relies on the player's skill or ability. This is in contrast to slot machines where outcomes are purely based on luck.
Skill games have become increasingly popular, especially in Pennsylvania where they are usually installed at convenience stores, bars, and venues operated by the Veterans of Foreign Wars (VFW).
Skill games are not regulated in the state and are not subject to the same tax rates as slot machines in casinos. Casino operators argue that skill games are illegal and are draining significant revenue from the gaming industry.