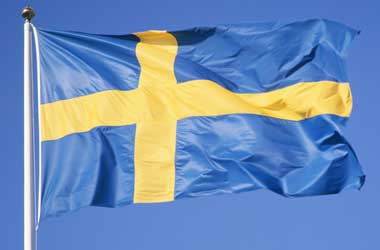 Sweden has one of the most stringent iGaming markets in the world as the Swedish government is very keen on ensuring that its players are not exploited by iGaming operators and remain protected at all times. Sweden made its iGaming laws a lot more stringent once COVID-19 hit as it wanted to ensure that Swedes who were in lockdown would not go overboard and spend too much time and money on online gaming activities.
As a result, the Swedish government with the help of the gaming regulator Spelinspektionen imposed a number of restrictions on the iGaming market. The government is now looking to extend those restrictions into 2021 due to on-going concerns of Swedish players falling prey to gambling activities.
The European Gaming and Betting Association (EGBA) has openly criticised the request to extend these rigid gaming regulations into 2021. EGBA officials argue that such stringent requirements are not required as it would jeopardize the success of Sweden's legalized iGaming market which only went live in Jan 2019.
The EGBA pointed out that the restrictions are so stringent that it would make legalized gambling in the country rather unattractive to Swedish players and correspondingly make unlicensed gambling operators look a lot more appealing.
SiGMA – World's Gaming Festival
The EGBA pointed out that the idea behind legalizing online gambling in Sweden was to achieve the opposition effect – to get players to switch over to legalized gambling as it was safe and the more attractive proposition. The EGBA cautioned Spelinspektionen that extended these stringent regulations will only boost the unlicensed gaming industry in the country.
New Restrictions Way Too Strict
Some of the main restrictions that have been proposed to extend till June 2021 include imposing a cap on how much a Swedish player can deposit at an online casino. The capped amount is being restricted to SEK5,000 per week which is the equivalent of $580.
There are also time restrictions on how much time a player can spend per week at online gaming sites and video lottery terminals (VLTs). Spelinspektionen is also required to ensure that licensed iGaming operators do not advertise their products or services between 6 am to 9 pm.
Swedish iGaming operators have already protested against these restrictions as it significantly impacts their profits. The EGBA said that if these stringent measures are imposed till June 2021, it would push Swedish players to unlicensed sites and cause them to be exposed to even more harm.