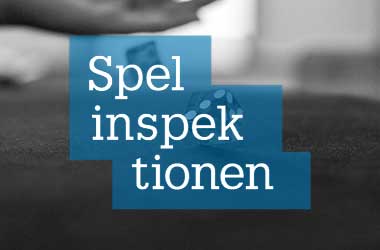 Sweden's gambling regulator Spelinspektionen has released new data that suggests that fewer Swedes are gambling as a result of the COVID-19 pandemic.
The newly released data set is the first in the monthly reports that Spelinspektionen have been tasked to do. The data revealed that the overall gaming and betting turnover in March and April was down by 5.9% and 5.4%, respectively when compared to the same period last year. March and April 2020 were the periods when peak social distancing measures were implemented to combat COVID-19.
This is in stark contrast to the Spelinspektionen's data on January and February 2020 in which there was a jump of 21% and 9% respectively when compared to Jan and Feb 2019.
Spelinspektionen noted that, while casino games have increased in popularity, the sharp decline of sports betting options contributed to the overall turnover being down 6%. Due to the lack of live sports except for some horse racing, the entire sports wagering industry has essentially disappeared.
Two major gaming firms who operate sportsbooks in Sweden found their betting takes down by 40% and 51% this March, compared to March 2019. Spelinspektionen said that online gambling operators who offer casino games have fared much better during the lockdowns.
Despite the losses, 55% of Spelinspektionen's online licensees reported growth in March; 58% did the same in April.
New Swedish Gambling Rules Questioned
The clear decline in gambling during COVID-19 has spurred some to question the restrictions brought to the table by Swedish Minister for Health and Social Affairs Ardalan Shekarabi, which will take effect from June 1.
Some of the proposed rules include a SEK 5,000 cap on weekly deposits and a SEK 100 cap on promotional offers. A number of key players in the Swedish gaming industry have spoken out against Shekarabi's rules, such as the European Gaming and Betting Association (EGBA), claiming that the rules are misguided and difficult to implement under such a tight timeframe.
Spelinspektionen appears to agree with the operators' assessment, stating that the new regulations could reward unlicensed online casinos and unjustly punish their licensees. The new rules would take some time to be implemented, and it would take more time for Spelinspektionen to investigate compliance.
Spelinspektionen is currently working with the government, as well as other stakeholders, to develop a framework to protect Swedish punters while avoiding an overly punitive approach with licensed gambling firms. The underlying fear is that, without the licensees, black market operators will continue to target Swedish consumers, out of the reach of Spelinspektionen.