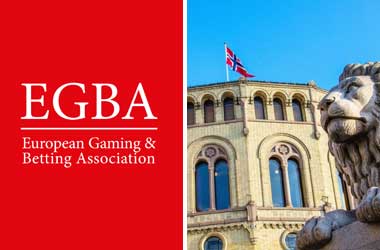 Summary:
Norway and Finland are two only two European countries with a gambling monopoly
Finland is moving towards a licensing model, with the new system to be implemented in 2025
The EGBA wants Norway to review its current system and consider the benefits of a licensing regime
The European Gaming and Betting Association (EGBA) has called on Norway to bring its online gambling licensing system into line with the current European trend.
In a statement, the Brussels-based trade association representing online gambling operators across Europe said it's about time that Norway puts an end to its monopoly system and transition to a licensing model for online gambling.
Licensing Model Prioritizes Player Safety
Most European countries have already established an open licensing framework for online gambling, prioritizing safer gambling and player protection. EGBA secretary-general Maarten Haijer said this will help to ensure that customers only play at regulated sites with adequate player safeguards.
Norway's online gambling market is currently controlled by the state-owned Norsk Tipping which is the only operator authorized to offer online casino gaming and sports betting in the country, with Norsk Rikstoto holding a monopoly over pari-mutuel horse racing betting.
Norway remains one of the only two European nations still implementing a monopoly system for gambling, the other one being Finland. However, the Finnish government has now moved to dismantle its gambling monopoly in favor of a partial-licensing system which is slated to take effect in 2025.
With these developments, the EGBA has urged Norway to take similar steps, citing the huge benefits associated with a licensing system, one of which is improving channelization rates, with players redirected to licensed sites.
The lack of online gambling options under a monopoly regime forces customers to play at unregulated, offshore platforms that do not pay any taxes to the government and do not have strong player protections in place. The EGBA said Norway must recognize and respond to this issue by establishing its own licensing system.
Norway May Still Hold On to Monopoly System
Whether the Norwegian government will follow the EGBA's advice and recommendations remains to be seen. Recent developments indicate key reforms are not happening anytime soon, with the country's gambling authority Lottstift stating that four major online gambling firms would no longer offer their services to Norwegian customers.
Additionally, the regulator will have expanded powers starting next year, which will allow it to block gambling sites. Haijer implied that a monopoly system no longer works in the digital age and Norway must consider this fact to effectively meet the evolving demands of customers and prioritize player safety.