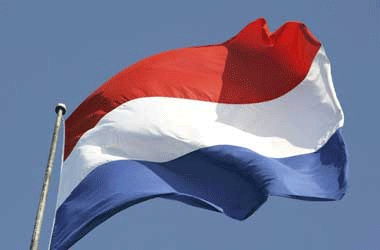 The Netherlands has made massive changes to its online gambling market and those changes have brought in a great response.
Kansspelautoriteit, the Dutch gambling regulator said that as many as 79 gambling firms have expressed interest in securing a license.
The gambling authority began its exploratory interest registration period on June 5, as it called on international gambling companies to disclose their plans of operating in the Netherlands.
Kansspelautoriteit has given betting operators a June 21 deadline to register their potential interest in applying for a license.
Those operators who haven't applied can still do so via a form available on the Kansspelautoriteit official website. Operators need to fill this form and submit it to confirm their interest in becoming a license holder.
Positive Response To Remote Gambling Bill
The Remote Gambling Bill, seeking to reorganize the Netherland's gambling industry was finally passed this February. First approved by the Dutch House in 2016, the legislation saw little progress in passing a final legislative hurdle for more than two years. The Senate finally passed it in February 2019 to open the door for a liberalized local gaming industry that could enable foreign firms to operate in a regulated market.
The preparation of the licensing process has been placed under the purview of the Kansspelautoriteit. The gambling authority launched its interest registration drive to get a clearer grasp on the foreign interest in investing in the Netherland's gaming industry and the response has been good.
Online Gambling Up And Running By Jan 2021
With the Dutch Remote Gambling Act set to take effect on July 1, 2020, Kansspelautoriteit Chairman René Jansen explained that there is a need for his agency to know how many applicants were interested in order to facilitate a smooth licensing process. Now that 79 companies have applied, it gives the gaming regulator an idea of the time and effort that will be required to review and approval these iGaming licenses.
The legislation is currently being reviewed by the Dutch Ministry of Justice and Security. After the evaluation is completed, the Dutch gambling authority will be able to set the terms under which interested firms can apply for a gambling license. Jansen expects the Dutch market to be finally open to online gambling by January 1, 2021.
The Remote Gambling Act is set to replace the outdated 50-year-old gambling laws and regulations of the country, as it seeks to reorganize the Dutch gaming market.
Jansen said that he expects the reorganization process to be arduous for the Kansspelautoriteit, a relatively small-scale organization. However, the Chairman expressed that his agency will do everything in their power to accomplish the endeavor.