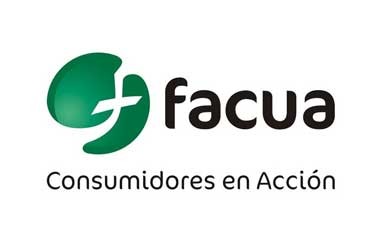 The FACUA-Consumidores en Acción (FACUA), an independent body in Spain geared toward protecting the rights of consumers, has proposed a credit card gambling ban in the country similar to the UK credit card gambling ban.
The UK Gambling Commission (UKGC) announced this week that the country will be banning credit card gambling which will come into effect from April 14, 2020.
The ban was the result of avid calls for more restrictive gambling rules from MPs and anti-gambling groups in the midst of high problem gambling rates in the country.
The FACUA and other anti-gambling advocacy groups have called for Spain to emulate the UK's newer, more restrictive gambling rules in order to prevent the personal and societal harms associated with problem gambling, which has afflicted a large number of Spanish gamblers in recent years.
FACUA released its proposal in the wake of a 50-page report published last year by Spain's new coalition government. The gambling accord contained proposals for more restrictive gambling rules that protect Spanish consumers from becoming problem gamblers. The gambling accord which is supported by Podemos (a left-wing populist party) and PSOE (Socialist Worker's Party)—includes more robust consumer protection rules, tobacco-level restrictions on advertising, and a review of Spain's online gambling tax structures.
FACUA expressed its agreement with the proposed measures but added that credit card gambling should be banned as well, as this would prevent problem gamblers from compounding their issues by accumulating debts in addition to the money they lose gambling.
FACUA Suggests More Restrictions
To ensure that the proposed credit card gambling ban will make a dent in problem gambling, FACUA also advised that gambling shops remove ATMs that are located within the premises. Additionally, FACUA noted that the barrage of gambling promotions, ads, and other marketing material must be dealt with by the state, as they can influence impressionable gamblers into unhealthy gambling habits.
FACUA emphasised the need for Spain to protect all children and other susceptible segments of the population from being lured to gamble by way of constant promotions aired on multiple media channels. Only by decreasing gambling advertising can gambling rates be controlled.
Europe has seen a number of restrictions on gambling advertisements in recent years. Italy has already set a total ban on such ads in 2018, while Belgium and Sweden have begun to formulate their own gambling ad restriction plans.