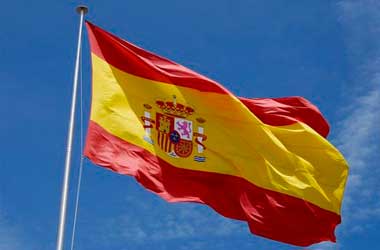 European nations are coming down hard on gambling operators who have enjoyed a lot of liberty in the past when it comes to gambling advertisements.
Italy is looking to impose a blanket ban on all forms of gambling advertisements and Spain is looking to tighten restrictions on gambling ads.
JDigital, the association for iGaming operators in Spain wants the gambling advertising code of conduct to be changed and has put forward a number of suggestions.
One of the suggestions includes a blanket ban on betting ads during live sporting events that are broadcasted on television. This ban is expected to come into effect by Jan 2020.
The Dirección General de Ordenación del Juego (DGOJ), the gambling regulator in Spain has accepted the proposed changes by JDigital. The proposed changes will see changes to rules governing gambling promotion, advertising, sponsorship and all commercial communications. They will be imposed on all gambling advertisements from Jan 15, 2020.
The three key areas that the new rules address are protection to minors, encouraging responsible gambling and displaying integrity and ethics at all times.
A Look At Some Of The Changes
Gambling operators in Spain will now be able to advertise welcome bonus offers but will not be able to offer bonuses of more than €200. These advertisements will have to be ethical at all times and not falsely promote or mislead customers with offers or cleverly worded promotions that confuse them.
Any operator who decides to outsource their gambling advertising to a third party firm must ensure that they inform the DGOJ of the same. Gambling operators or third party firms should ensure that all of the terms and conditions are clearly outlined to the customer and nothing is hidden.
Gambling advertisements must also be carefully vetted to ensure that they comply with responsible gambling measures at all time. They should not entice players by suggesting that playing a particular game will help them improve their financial situation nor should they play down the fact that excessive gambling will result in heavy financial losses.
The DGOJ also wants operators to ensure that all advertisements have age limit warnings, viewers are clear that only individuals over 18 are allowed access to these games and no professional athletes who are currently active can endorse any of these gambling adverts. None of the advertisements should encourage minors to play or target individuals below the age of 18.