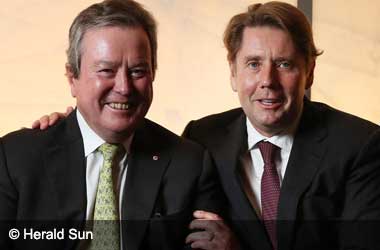 Summary
ASIC has filed charges against several Star executives over money laundering violations
Former Chair John O'Neill and former CEO Matt Bekier are among the defendants
The lawsuit follows the indefinite suspension of Star's Sydney casino license
The legal saga involving Star Entertainment continues, with former and current senior executives at the company now facing legal action from Australia's financial watchdog over violations of money laundering protocols.
Some of the defendants in the lawsuit filed by the Australian Securities and Investments Commission (ASIC) includes former Star Entertainment chair John O'Neill, and ex-CEO and managing director Matthias Bekier.
Money Laundering Violations
O'Neill and Bekier, along with nine directors and senior officers, are accused of breaching anti-money laundering procedures during their time at the company.
One of the violations relates to the Australian casino operator's continued relationship with certain people and entities with alleged links to crime syndicates, including junket operator Suncity.
ASIC alleges that senior directors failed to address money laundering risks arising from Star's transactions with the said individuals. Board members did not act even after being made aware of the money laundering risks, the watchdog claims.
Bekier and two other executives at the company, former chief casino officer Greg Hawkins, and former group general counsel and secretary Paula Martin are accused of breaching their AML obligations by continuing to deal with Suncity even after receiving information about the junket operator's criminal ties.
As the biggest junket to operate at Star, Suncity had brought in a total of $12 billion in turnover from VIP gamblers from 2017 to 2019.
Other breaches committed by some executives include the use of China Union Pay (CUP) debit cards inside Star's establishments. ASIC claims that Martin, along with the company's former chief financial officer Harry Theodore, knowingly allowed misleading statements to be provided to National Australia Bank (NAB) concerning the use of the said cards at NAB cash machines on Star's premises.
Chinese gamblers were able to withdraw over $900 million from NAB ATMs using CUP cards and Star executives were not honest about this to the company's board.
Star Entertainment Not Included in the Lawsuit
Reacting to the lawsuit, Star clarified that the legal action has been lodged against former and present executives and not against the company or its subsidiaries.
In October, Star was handed a record fine of $100 million by the New South Wales government stemming from serious AML breaches. Its Sydney license has also been indefinitely suspended since October 21, 2022.