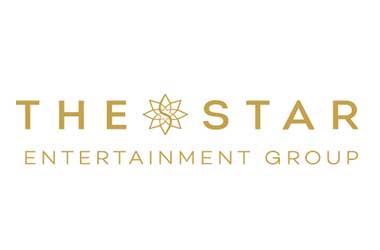 Summary
Star Entertainment ordered to pay $100M penalty by gaming regulator
Does Star Entertainment have enough funds to meet the penalty
Anti-gambling opponents feel the penalty is not strong enough
In a startling development, Australia's Star Entertainment Group was let off with a $100 million fine instead of a suspended license.
The New South Wales (NSW) Independent Casino Commission (NSICC) has decided to fine Star Entertainment a total of $100 million and have made it mandatory for the casino operator to run its Star Sydney casino under special manager Nick Weeks for 90 days due to its numerous compliance breaches.
Will Star Be Able To Pay $100M Penalty?
While the $100 million penalty is a huge amount, Star will not be too unhappy with the decision as there were talks that Star could lose its casino license. This was reflected in the fact that even though the company was fined $100 million, its share price on the Australian Securities Exchange increased by 1.3% on October 18.
Shareholders are curious if the multi-million dollar penalty would adversely affect its Star's current financial situation. The main cause of concern is if Star has enough in its coffers to pay the $100 million fine. After the Bell inquiry found Star guilty of flouting Australia's anti-money laundering/ counter-terror financing (AML/CTF) laws, many expected the group to lose its NSW license.
Shareholders are legitimately concerned due to the high debt tally on Star's balance sheet. The company had only $82 million in cash and other assets, as reported in June 2022. Star also has considerable interest-bearing liabilities at the end of FY22 totaling $1.3 billion. The group earned only $14.1 million in the current financial year, which means that its shareholders will have to wait for dividends even more.
The company's new CEO, Robbie Cooke, was optimistic about Star's approach to the NSICC's decision. Cooke recognized the need to restore integrity in the company.
Critics Demand Stricter Action
The NSICC's action did not impress anti-gambling opponents. Gambling analyst Charles Livingstone said that the punishment was too lenient. NSICC chair Phillip Crawford defended the decision saying that Star merited a chance as it was more accommodative instead of being adversarial.
Crawford said that the decision was taken after considering the situation of about 10,000 employees at the casino. NSW premier Dominic Perrottet said that the Star Sydney license won't be renewed unless Star creates circumstances that comply with gaming laws. The fine won't ease Star's worries as it is yet to face the Queensland gaming regulator for its shortcomings and find out what penalties it will have to face.