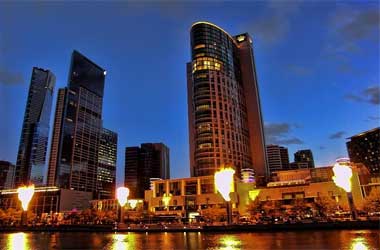 Summary
The VGCCC is working on a "Plan B" to ensure the continuity of Crown Melbourne
Crown's new owner Blackstone Group received praise for its remediation efforts
Crown Resorts could still end up getting its license revoked in 2024
The Victorian Gambling and Casino Control Commission (VGCCC) intends to allow the casino at Crown Melbourne to continue operating even if the company is ultimately found unfit to hold a license.
That will be part of a "Plan B" that the regulator will implement should Crown fail to retain its gaming license.
Crown Melbourne's Continuity of Service a Priority for VGCCC
In her speech at the Regulating the Game conference in Sydney on March 6, VGCCC CEO Annette Kimmitt said they want to ensure "continuity of service" even if Crown ends up getting its license revoked. Plan B is still a work in progress, but it should create a legislative framework that would keep the Australian casino's doors open, according to Kimmitt.
The VGCCC could appoint a receiver or a new manager to take charge of the running of the Melbourne casino and that would be carried out as part of a "transition-out" process agreed upon with Crown. The transition period would then give the government time to facilitate the issuance of a new casino license!
In October 2021, Victoria's Royal Commission found Crown unsuitable to hold its casino license in Melbourne due to serious anti-money laundering and responsible gambling violations.
Crown avoided license cancellation, but a Special Manager, Stephen O'Brien, was appointed to supervise the casino operator's remediation efforts for two years. O'Brien is tasked with evaluating the success of those efforts and will submit his final report to the regulator by December 2023. The VGCCC will then decide whether or not Crown should continue to run its Melbourne property.
VGCCC "Pleased" with Crown's Remediation Efforts
While the VGCCC is preparing for the worst, Kimmitt said they're "pleased" with what Crown's new owner, Blackstone Group, is currently doing to make sure the casino returns to suitability. The VGCCC boss appreciates that the company has been very cooperative with them, leading to a good working relationship between both parties.
Kimmitt said Blackstone has always shown willingness to step up and accept bigger responsibilities in terms of implementing major changes to the casino's operations.
Despite that positive feedback, the VGCCC's final decision will depend on O'Brien's final report. It remains unclear for now whether Crown will be able to keep its license, but one thing's for sure – Crown Melbourne will continue to operate regardless of the outcome of the report.