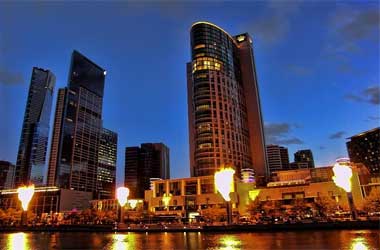 Summary
Punters at Crown Melbourne must set gambling limits before they can play pokies
Cash spending will also be capped at $1,000 per 24 hours to combat money laundering
The new reforms are described as among the world's strongest casino measures
Crown Melbourne will be required to implement major reforms in its casino operations under new laws introduced by the Victorian government. The new changes will see gambling limits being imposed on punters playing pokies, with cash spending also capped at just $1,000 within 24 hours.
Gambling and Cash Spending Limits
The new measures coincide with the 12 recommendations from the royal commission which earlier found Crown Melbourne unfit to hold a license owing to the massive money laundering scandal that hit the company.
Under the new laws, those who play pokies at Crown Melbourne must set a maximum limit to keep their gambling at bay. The mandatory pre-commitment for pokies is likely to be implemented by the end of 2023, but Crown Melbourne is given until December 2025 to apply the entire package or reforms to help them prepare and set up new technologies needed to implement the new measures.
Apart from placing gambling limits, punters will only be allowed to use cash of up to $1,000 every 24 hours as part of efforts to curb money laundering. Customers who want to gamble or withdraw winnings exceeding $1,000 will be required to use cards issued by the casino and present proof of identity.
Crown Melbourne To Have World's Strongest Protections
The implementation of the new measures puts Crown Melbourne at the top in terms of offering the "strongest protections" for casino patrons, according to Gaming Minister Melissa Horne. She said the new legislation is the latest step in making sure Crown Melbourne creates a culture of accountability and avoids making the same mistakes again.
Other requirements set under the new laws include a no-smoking policy in high-roller rooms, which will make Crown Melbourne on a par with casinos in other Australian jurisdictions.
Potential shareholders looking to own more than five per cent of Crown Melbourne are also required to obtain approval from the Victorian Gambling and Casino Control Commission. The regulator has also ordered the casino to hold a single bank account where customers can deposit their funds.
The nine remaining recommendations are expected to be implemented over the next 12 months. The government said it will continue to work with Crown Melbourne and the Victorian gambling regulator to ensure the full implementation of the reforms.