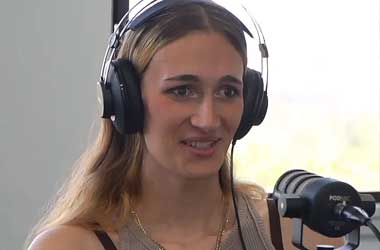 Summary
A transgendered player wants to play for the NBL1 in Australia
Basketball Australia currently does not have a policy on transgendered players
Transgendered player asks basketball fans to please be nice on social media
Basketball Australia is currently under pressure to make a decision on whether to ban or allow transgendered athletes to play basketball.
Basketball Australia currently does not have a policy that addresses the participation and treatment of transgendered players and is now being forced to come up with a policy.
Will Basketball Australia Accept Transgendered Players?
The NBL1 basketball competition in Australia is a basketball league that functions at a semi-professional level and falls just under the the professional NBL and WNBL leagues. The NBL1 league comprises of Central, East, North, West and South conferences.
One of the teams in the NBL1 is Kilsyth Cobras who could field a transgendered player for the first time. The identity of the transgendered player was initially kept anonymous but it quickly became clear that Lexi Rodgers (pictured) was the player in question.
Lexi Rodgers made the transition only recently after a failed relationship during the COVID-19 pandemic and finding out that her mom was battling a terminal illness. Rodgers is a huge basketball fan and does not want her transitioning to stop her from playing the game.
Basketball Victoria gave Lexi Rodgers the approval to play in the NBL1 after releasing a 15 page document and stating that it supports the rights of transgendered athletes and was in support for inclusion and fairness of all athletes.
When news broke that Basketball Victoria had approved a transgendered athlete for the NBL1, Basketball Australia stepped in and called for an expert panel to assemble and discuss the issue in detail to formulate a policy that would address the issue of trans athletes playing basketball.
Rodgers will have to wait a little while longer to see if Basketball Australia gives her approval or bans her from the NBL1.
Rodgers Asks Fans To Be Nice On Social Media
Rodgers has copped a lot of heat on social media from sports mad Australians and basketball fans around the world. She recently went on the Under the Surface podcast which is hosted by another trans basketball player and asked fans to be nice as people don't really know what a trans athlete looks like and can forget that there is a real person with feelings involved!