This article will tell you all you need to know about online sports betting in Australia. We'll also show you a list of the best Australian sportsbooks and tell you about the ever-evolving industry's current legal situation.
Legal Australian Online Sports Betting Sites
Although the range of local operators might be more limited than we'd like, it still doesn't prevent bettors from having an immersive and exciting betting experience. Some sportsbooks are simply better than others, and we're here to show you which ones are the best.
Feel free to explore and look at some of the top-notch Australian sportsbooks below:
Popular Pages:
Is Sports Betting Legal in Australia?
Despite what you may have heard, the Australian government has shown an affinity towards online sports betting by making it legal. While the rest of the online gambling forms are strictly forbidden by the Interactive Gambling Act, the sports betting industry is flourishing.
Australians are known as big sports enthusiasts, and when the government lifted the ban on sports betting, many local and international operators entered the market, providing bettors with an assortment of betting opportunities.
Now that the industry is regulated by law, Australians can relax and enjoy betting on their favorite sports.
The Laws for Online Sports Betting in Australia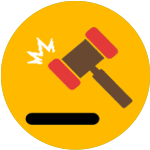 It was in 2001 that the Interactive Gambling Act was passed into law in Australia and the aim of that law was to stop any type of gambling site operator from being able to advertise their gambling sites and their gambling services to Australian players.
Some online betting companies that operate legally from within Australia were deemed to still be legal thanks to several clauses in the Act.
However what this law couldn't and hasn't really stopped is betting sites advertising and offering their services to Australian gamblers via the internet.
With this in mind many sports bettors based in Australia regularly place bets and wagers online, and to ensure that you do not have any problems should you start to bet online yourself we have compiled the following overview that will introduce you to some of the best and worst online gambling license issuers and licensing jurisdictions and also in the guide you will find a range of questions and answers surrounding betting online.
Current State of Online Sports Betting in Australia
While the Interactive Gambling Act of 2001 did have quite the impact on online casinos, poker rooms and some others, it wasn't that way for the sports betting industry. This makes it stand out as being quite different to the other sectors, because it along with lotteries remain as the only legal (or at least partially legal) form of online gambling in Australia.
Sports betting in general is considered as a legal activity within Australia, both in land-based betting shops and at online sportsbooks. It's actually one of the favourite pastimes of Australian residents, with many betting shops and retailers doing well from such.
There aren't any types of sports bets that are restricted as far as the law is concerned either, so regardless of if you like horse racing betting or if you prefer wagering on eGaming, there's nothing in place to stop you from doing so.
The laws in Australia that were brought in under the aforementioned Interactive Gambling Act basically ban operators from providing real money online interactive gambling services in the country. This is why many of the online sportsbooks based within Australia may not provide in-play sports betting, as this is considered an interactive activity.
However, if you place bets before a match or game takes place, then this isn't something that is deemed illegal. So, you're still able to participate in sports betting this way.
The Interactive Gambling Act applies to both online and land-based sports betting, so you won't find rules that pertain to brick-and-mortar betting venues that cannot be found in the online world.
Now, according to Australian law, it's also illegal for foreign-based online sportsbooks to provide live betting to Australian customers. Of course, this is a lot harder for the Australian government to enforce, as servers and operators working from outside the country aren't really affected by laws created from within.
To date, there haven't been any such platforms that have been prosecuted for offering in-play betting to Australians, meaning that it's quite likely that bettors from the country can still participate in such at those sites.
How We Chose the Best Betting Sites in Australia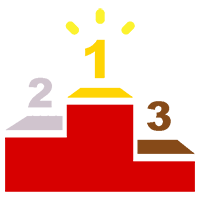 Over time, we have developed a unique selection process that allows us to recognize reliable and shady sites. No matter which country we research, the method is always the same.
After reviewing so many platforms, it's become super-easy for us to determine which site is worth your time and money. Below, we'll explain each aspect of the process, so keep reading!
Our Experience
Our team consists of the top betting experts in the industry. We've all spent years learning the ins and outs of sports betting, and we know what to look for in an online sportsbook.
We want our readers to have a memorable yet safe gambling experience, meaning we will try our best to introduce you only to reliable and secure platforms.
Making Sure Sportsbooks Are Safe and Legal
Making sure the betting site is safe is the first item on our checklist. That's why we always look into licensing information to determine if a platform holds a valid gambling license issued by renowned regulatory bodies, such as:
UKGC
MGA
Gibraltar
Curacao
Additionally, all sites on our list employ extra security layers to ensure your complete protection. By using SSL encryption protocols and firewalls, a sportsbook guarantees your data will be safe, and your transactions kept private.
How We Review Australian Online Sportsbooks
Unfortunately, even if a site checks all items on our list in terms of security, this still won't guarantee you'll have an excellent experience. That's why we take it upon ourselves to inspect all other aspects of the platform before deciding whether it's worth your while.
Some of the items we always look into include:
Accepted payment methods
Customer support
Mobile compatibility
If a sportsbook satisfies our requests, we will consider adding it to our list of the best betting sites.
As you can imagine, the fact that sports betting is considered as being an legal activity has made it quite the scene of enthusiasm for both operators and gamblers.
Many online operators cater to the Australian market, and some of them do it in a much more fair and regulated way than others. It's important that you sign up and bet at one of the licensed and regulated sportsbooks, because if you don't, then you leave yourself open to being scammed.
That's why we have taken to reviewing legal online Australian sportsbooks – so that you can be sure you're betting at a licensed one.
While our team is reviewing sites, one of the primary factors to look for is whether or not it possesses a valid licence. If it doesn't, then it's highly likely that we won't recommend it to sports bettors here. The same is true of the regulations set out by licensing bodies. If a platform is found to not be following the rules laid out before them, then we won't recommend it as a good location for you to engage in sports betting.
When navigating through the masses of online sportsbooks, we also seek out the sites that feature a wide variety of sports and sporting events for you to bet on.
It's no good to us if we want to engage in some sports wagering only to find that the site we've joined doesn't cater to that specific sport.
We like to know that there's a wide range of sporting events for us to bet on, such as:
Of course, while a variety of sports events is one thing, there has to be certain features of the actual sportsbook in place as well. For example, we look for the platforms that feature a range of sports betting promotions to benefit from. This includes:
Welcome bonuses and rewards
Accas
Weekly promotions
VIP programs
We all like getting rewarded at our chosen online sportsbook, so you'll find some of the best offers by reading the reviews at our site.
Payments are another feature that we heavily look into while reviewing sportsbooks. We'll always look for the platforms that offer speedy withdrawals. Not only that though, we want to know that we've got multiple options to both deposit and withdraw through, from cards and e-wallets through to prepaid vouchers and cryptocurrency such as Bitcoin possibilities, supported payment methods are something that we have another primary focus on here.
One final thing that we do to find the very best online Australian sportsbooks is ensure that they offer proper support options. From time to time, we all need help with one thing or another.
If there's a 24/7 support team that can be accessed in more than one way, it stands to reason that the sportsbook will be considered as one of the best. With such in place, you're able to receive assistance at any time of the day and through a variety of methods.
Advisers should always be prompt and friendly with their responses via:
Live chat
Telephone
Email
Social media
Sports Betting Industry in Australia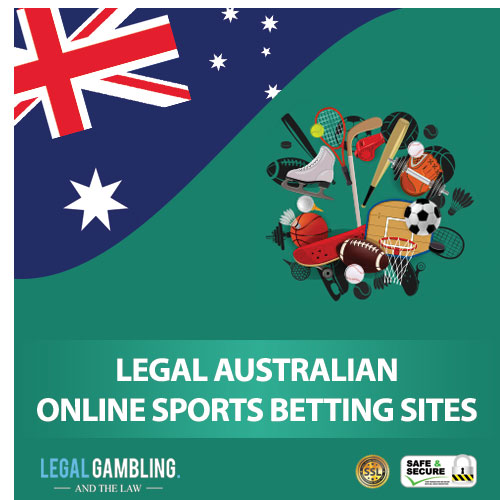 Although Australians are known as the most passionate casino players, sports betting is a close second. You can find many land-based sportsbooks and betting houses throughout the country that provide a wide range of wagering options.
Until 1993, Australia's biggest sportsbook, the Totalisator Agency Board (TAB), held a monopoly. However, today, new land-based and online operators have joined the market.
In 2001, the government introduced the Interactive Gambling Act, which prohibited all forms of gambling. However, later amendments have made sports betting legal. The entire betting industry is overseen and regulated by the Australia Communications and Media Authority (ACMA).
While pre-match sports betting is legal in the country, in-play betting is illegal if wagers aren't placed via phone or in person. Online live betting continues to be outside the legal framework. Hopefully, it will change sometime in the future.
Mobile Sports Betting in Australia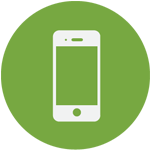 Many Australians use their mobile devices to place wagers on sporting events. That's why we ensured all sportsbooks from our list were mobile-friendly.
You can use your mobile browser to access a chosen betting site, or you can install an app if a platform has one dedicated to sports wagering.
Popular Payment Methods for Australian Bettors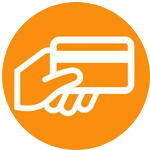 We weren't surprised to find out that Aussie bettors weren't that different from other players worldwide.
In terms of payments, most bettors in Australia prefer to use reliable payment providers, such as credit and debit cards and digital wallets.
Moreover, we noticed that a growing number of sportsbooks offer cryptocurrencies as a payment solution. Therefore, if you're already investing in crypto, you can use it to fund your betting account as well.
Responsible Gambling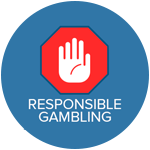 If not practiced carefully, your gambling can quickly spiral out of control and become a severe problem. Even with strict regulations, Australians are still affected by gambling addiction. Nevertheless, you can take specific steps to ensure your gambling problem doesn't develop any further.
If you feel like you need assistance, here's who you can turn to for help:
Final Thoughts
Even though Australia joined the online sports betting industry relatively late, it still provides fierce sports fans with more than enough betting opportunities. Moving forward, we'll probably see more local operators applying for a license, thus broadening the range of betting sites.
If you're ready to start placing bets on exciting sporting events, just scroll back up to our list and choose a sportsbook you like. Enjoy, and remember — always gamble responsibly!
Frequently Asked

Questions
There are often many questions that will enter your head should you have an interest in betting online and below you will find several of the more commonly asked online betting related questions along with the respective answers, please do read through this guide for most if not all of your questions will be answered below.
Is online sports betting legal in Australia?
What age do I have to be to legally bet online?
How does a betting site know I'm in Australia?
Can I use bonuses on Australian sports betting sites?
What sports can I bet on in Australia?
What types of wagers can I place online?
When can I place a sports bet online?
How good are the odds on Australian betting sites?
What is the minimum deposit in Australian sportsbooks?
What currencies can I bet with online?
How soon can I cash out my winnings?
Can I use web wallets to deposit and withdraw?
Which are the safest sports betting sites?
Can I bet using my credit card online?
Do I have to pay taxes on my winnings?