That's precisely why we've decided to give you a thorough overview of Australia's best DFS betting sites. On top of that, we'll also tell you how we've found these sites and what you need to know about the things that make a DFS betting site great.
In the end, you'll learn about the DFS betting industry in Australia, payment methods you can use, and how to bet on your phone.
There's a lot of useful information we can give you, so let's stop wasting our time and begin!
Legal Australian DFS Sites
So, now that you know the legal situation of DFS betting in Australia, it's time to check out the sites where you can enjoy this kind of pastime.
We've done the work for you, and after long hours of research, we've managed to compile a detailed list of the very best DFS betting sites for Australians in 2023. Here they are:
Popular Pages:
Is Daily Fantasy Sports Betting Legal in Australia?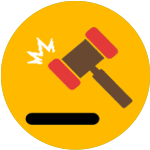 Australia has tried multiple times to limit or outright ban most forms of gambling in the country. In fact, the Interactive Gambling Act of 2001 made it illegal for domestic companies to offer gambling services to Australians.
However, the act didn't prevent people from joining offshore gambling sites, which is why the 2017 amendment to that same law tried to ban offshore companies from offering their services to Australians. Nevertheless, this was mostly unsuccessful.
But what about daily fantasy sports? The 2001 act covers only specific forms of gambling and sports betting, racing, and lotteries are not included, which makes them legal. However, fantasy sports are a new thing for these laws, so they are still in a gray area.
As a result, many regular players have been wondering whether or not they can safely bet on fantasy sports. The answer to that question is yes, as Australia has never prosecuted anyone for playing DFS on offshore betting sites.
What's more, the country's regulators aren't really focused on fantasy sports, so there's nothing to worry about.
How We Picked the Best DFS Sites in Australia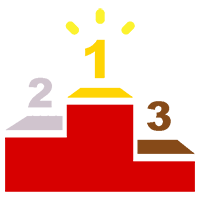 Choosing the top daily fantasy sports betting sites for our Australian readers meant scouring the web for all notable DFS betting sites. Then, we had to review them according to a certain set of criteria established beforehand.
So far, these requirements have been immensely successful in determining the best gambling sites for most markets.
The process is long and complicated, but we'll tell you all the essential things you need to know, without boring you with unnecessary details.
Why Should You Trust Us
You can trust LegitGambling.com because the site is run by a team of experienced gamblers and betting fans who care only about providing the best gambling experience to their readers. This is our mantra, and we do everything with this goal in mind.
We also have enough experience, which is why you can rest assured — we are capable of recommending only the best possible DFS betting websites. After all, we've spent many years gambling safely, and now that we've mastered it, we can offer you the same knowledge and experience.
Ensuring DFS Sites Are Safe and Secure
Making sure DFS betting sites are safe and legal is not something we take lightly, which is precisely why we aim to check all the websites carefully.
Firstly, the sites have to have legitimate licenses from reputable international regulatory bodies, like the:
However, outside of that, we also check the types of security measures the sites boast — most notably, their SSL encryption protocols, as that is the best way to ensure the safety of transactions.
Our Criteria When Reviewing DFS Sites
Outside of legality and safety, we also check for a few other aspects we believe point toward a great DFS betting site. They are:
Sizeable selection of daily fantasy sports
Beneficial bonuses and promotions
Wide selection of payment methods used in Australia
High-quality betting platform
Fantastic user experience and site design
Top-notch customer service
The Daily Fantasy Sports Industry in Australia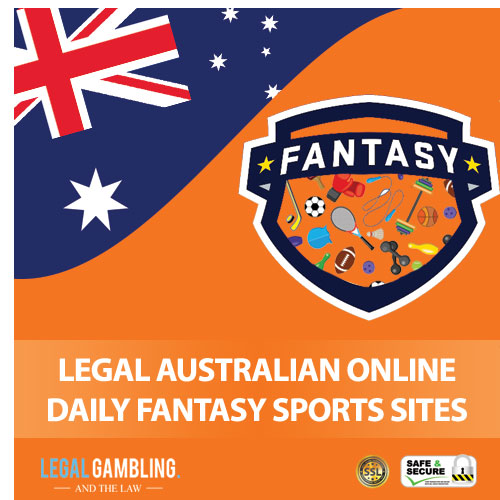 Just like every other gambling industry in Australia, the DFS one is also on the rise.
Australians are interested in playing all major fantasy sports, and they can do it on a whole host of reputable sites.
All the industry's leading names are there, so you won't have any problems finding options when it comes to DFS betting in Australia.
Mobile Daily Fantasy Sports in Australia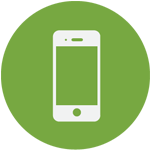 Mobile betting is a big thing today, and there is hardly a site out there that's not entirely mobile-friendly.
That's precisely why we've recommended only those DFS betting sites that work on phones or have dedicated iOS and Android apps Australians can download.
You only need to visit the official sites on your smartphone to get started.
Popular Payment Methods in Australia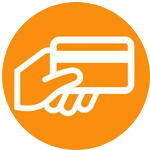 Australia is a modern country where most of the popular payment methods are used. That's why gambling sites — including the ones on our list — make sure to offer a wide range of banking options.
All in all, on most of the sites we've recommended, you'll get a chance to use options like:
Visa
Credit cards
BPAY
Bank transfers
As well as prepaid cards like:
Some sites will also cover cryptocurrencies, like Bitcoin and Ethereum.
Responsible Gambling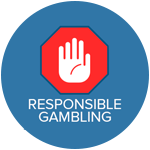 Gambling can be highly addictive, which is why we always say that it's imperative for you to practice responsible gambling. This mostly includes having a bankroll designated for this kind of activity and gambling only for fun — you should never chase your losses.
If you end up having any issues, you need to seek help immediately as it's best to deal with the problem before it turns into full-blown gambling addiction. Here are some sites that can help you:
Final Thoughts
So, there you have it. You now know everything you need to know about daily fantasy sports betting in Australia. You've also learned where you can get the best gambling experience.
You only need to choose one of the sites we've recommended, join, and start having fun. However, make sure to gamble responsibly and have a designated bank account.
We wish you all the luck!
Frequently Asked

Questions
Are daily fantasy sports legal in Australia?
Are these DFS sites safe?
Do these DFS sites have any bonuses for Australian users?
What is the legal gambling age in Australia?