Top 3 Alternatives to Neteller for Sports Betting Sites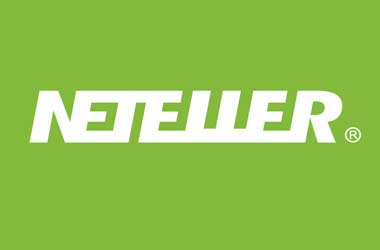 The majority of online sports betting sites faced similar problems when they first appeared in the online gambling market.
Their players were concerned about entrusting them with personal information and bank account details, which is why the concept of e-wallets was widely welcomed as soon as it was introduced in online sportsbooks.
In this area, Neteller has secured its position as a trustworthy company that aims to provide the best service without compromising anyone's privacy.
Over time, online sports bettors even started to rely on its presence among other payment methods as proof that the sports betting site is scam-free.
That is why some of them are still confused when they come across an online bookmaker which does not include this e-wallet service. Learn more about the reasons behind it and find Neteller's most suitable replacement in order to fit your sports betting needs.
List of Sports Betting sites accepting players from the USA:
Reasons Why Neteller Is Not Accepted as a Payment Method
Neteller may be absent from the list of payment methods at any given sports betting site if it considers this as a necessary move. This online payment company is known to revoke all its services from a sports betting site if it deems that there are illegalities in the business. Most of the time, this is due to the gambling laws of the specific country which is targeted by the site. One major example is the case with the UIGEA Act of 2006 that caused all major payment method providers to retreat from US-oriented online sports betting. With a range of 17 different currencies, Neteller was still able to cater to a large number of online sports bettors worldwide.
Apart from this, online sports bettors are often prompted to search for an alternative to Neteller due to the company's fees. Neteller charges its users for funding their e-wallet account through the use of a credit card or simply when they need to exchange currencies. The company is also associated with a $30 fee for account inactivity over the period of 14 months, which is double the amount charged by other services.
Those sports bettors who needed to find an alternative payment method to the well-known Neteller were often unaware of all the possibilities. The best thing to do is read on about their characteristics and how they compare with Neteller's payment services in order to find the best replacement if the need arises.
Alternative Payment Methods to Neteller to Fund Sports Betting Sites
Skrill
This e-wallet company is based on the same principles as Neteller, as well as the same country. Both companies originated from the UK with the purpose of providing a digital storage and transfer location for sports bettors' hard-earned cash. The only difference is related to the Act mentioned earlier, as Skrill has extended its services to three US states – Delaware, Nevada and New Jersey. Online gambling and sports betting in particular has been openly legalized by their local governments, which is why sports betting sites offering Skrill are welcomed by players from these regions.
The main inconvenience which bothers Skrill users is the fact that it charges more fees that Neteller, even when it comes to depositing money at any online sportsbook. However, if you are looking for a greater variety, Skrill's list of 40 supported currencies should satiate anyone's needs.
Debit Cards
Some players and online bookmakers consider the old-fashioned debit card as a better choice than the newer technological achievements such as Neteller. The security issue is mostly responsible for such choices, although there is no arguing that debit cards truly are a good alternative for an online payment option.
These debit cards do not require setting up a new account or learning a new technology in order to bet on your favourite sports team. All you need to do is input your information and debit card number in order to get started with your online bookmaker. The upper and lower limits may vary when it comes to deposit and withdrawal amounts, but experienced sports bettors suggest that the best sites won't decline your need for a greater range if you prove to be a reliable high roller.
MasterCard
Even though Neteller is a representative of the newer generation of payment methods, yet another traditional banking option can be regarded as a suitable alternative. Online sports bettors are free to use MasterCard in order to fund their player accounts or withdraw any winnings just as simply as with debit cards. Without installing or setting up any software, they input the card's number and place their bets.
Neteller differs from MasterCard in several aspects. For one, MasterCard was founded around three decades before Neteller even appeared with the e-wallet concept. This gives greater weight to the credit/debit card company which has managed to keep its reputation unscathed throughout the years. The deposit and withdrawal limits and fees are another distinction, as well as the time it takes for both companies to process a certain payment. Yet there are online bettors who have managed to make the transition as smooth as it could, which proves that MasterCard can actually function as an alternative to Neteller.
Conclusion
Online sports bettors nowadays can have the optimal experience with the latest encryption certificates and safety measures. All the methods mentioned above are equipped with the 128-bit security protocol that guarantees the highest level of protection to their clients' private information. This certificate basically encrypts this data in order to ensure that hackers won't be able to exploit it even if they are ever able to reach it.
All in all, slight differences and nuances are the basic guidelines which help online sports bettors to select a preferred online payment method most of the time. Others use the 'test run' tactics and try them all in practice before making up their mind.