Alternative Mastercard Payment Methods for Sports Betting Sites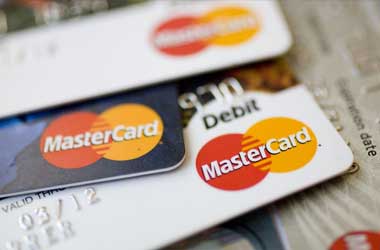 MasterCard is known to be one of the first online payment methods which allowed real money sports betting sites to prosper in their industry.
It is actually one of the founding ingredients of the whole online gambling business, as it relies primarily on the money players deposit and withdraw there.
MasterCard is a company that provides credit, debit cards (known as Maestro) and prepaid cards. Its origins date back more than half a century ago, when credit card payments were still doing a test-run.
However, with the onset of the Internet and multiple online platforms aimed at e-commerce, it was only a matter of time before MasterCard also turned to online business.
At present, it has lost some of its shine and glory, but there is still a healthy portion of the online payment market which is dominated by MasterCard.
List of Sports Betting sites accepting players from the USA:
Reasons Why MasterCard Is Not Accepted as a Payment Method
Reliable and scam-free sports betting sites normally accept this company as a payment method provider to all their clients. The problems arise with certain inconsistencies in the service both these businesses offer.
On the one hand, MasterCard has willfully retreated from online sports betting sites which seem to clash with legal gambling regulations.
An example of this nature is the UIGEA Act of 2006 in the USA which banned the use of any payment method for the purpose of online gambling. However, there are certain loopholes which allow MasterCard to perform its transactions, but only until they are authorized and legal. This is the main reason why MasterCard does not cater to the sports bettors at sites which normally accepted it as a payment method.
On the other hand, there are certain issues regarding the transactions themselves, especially in countries like the US which have troublesome legal restrictions. Online sports betting sites rarely provide MasterCard withdrawals to their bettors as the company has decided to limit its use to deposits only. This is mainly due to the fact that deposits look very much like regular online payments at any shopping website, while withdrawals directly relate the transaction between the online sports betting site and the MasterCard debit/credit card.
Debit Cards
MasterCard is not the only banking option which provides regular debit cards. These are bank accounts which allow card payment and ATM withdrawals, all using your own money. Debit cards simply hold the money you have earned and deposited there, thus limiting the risk of falling into debt. Credit cards are the riskiest in this regard, as they provide you with third-party spending money that you have to return later on, with interest.
The process of online payment on sports betting sites is the same for debit cards and MasterCard users. Just like any purchase on the Internet, you are required to enter your billing information and card numbers. There are similarities in their security as well, mainly because both of them use the standard 128-bit encryption certificate employed by banking institutions to protect their transactions. The only difference may be in the security code option provided by MasterCard which guarantees that the card cannot be used by anyone.
PayPal
One of the payment methods which practically took over MasterCard's glory is the famous PayPal, an online banking service originally created for the purpose of faster money transfer. It rapidly evolved into one of the greatest banking method providers on a global scale, performing millions of transactions on a daily basis. Aside from its use on e-commerce platforms and money transfer services, PayPal has also managed to facilitate the online gambling industry, including online sports betting sites.
This method is a suitable alternative to MasterCard payments. They both use the high-end encryption technology normally found in banks to protect their clients' personal info. Nevertheless, PayPal is known to process the transactions much faster. It allows sports bettors to place their bets instantly after signup and to withdraw their winnings as soon as the game ends.
As for ease of use, there is rarely anyone who has made an online purchase that does not know how to handle PayPal accounts. Once you set it up and fund it as much as you like, all you need are your username and password. This is an added protection detail by the company to spare its clients from sharing personal information with the betting site, which is why some people consider it as a newer and improved alternative to MasterCard.
Neteller is one more representative of the new generation of payment methods at the best online sports betting sites. It is an e-wallet service, a company that provides sports bettors with a digital storage for their money. Just like PayPal, this e-wallet can be funded using many methods, including MasterCard, which is why it is the best possible alternative for this company.
This e-wallet has had excellent performance statistics and impeccable track record since its founding days back in '96. It charges even lower fees than PayPal, but the main advantage to MasterCard is the fact that Neteller is accepted as both a deposit and withdrawal option at sports betting sites which offer MasterCard deposits only.
Conclusion
Ultimately, there are many other alternative payment methods to MasterCard when it is used for online sports betting or any other type of gambling site. Bettors are able to distinguish all of them and select the one which best suits their needs based on the fees it charges, the time in which it processes the transactions and the sites where it is available for both deposits and withdrawals.
All the alternatives meet these criteria differently, which is why MasterCard users who want to or have to switch to a different method are provided with a variety of choices.