Debit Cards Alternative Payment Methods For Online Sportsbooks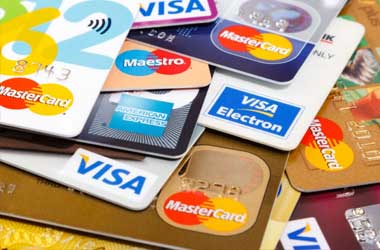 The appearance of online sportsbooks has brought about many novel online funding options in order to provide safe and prompt deposits and withdrawals to their sports bettors. These included all kinds of online banking providers, e-wallets and similar services. Yet, a large portion of online sports bettors kept to traditional debit card payments that they know and have been using for a while now.
Debit card companies often provide credit and prepaid cards as well as part of their offer. All these methods function on the basis of the same processing principle on any online sports betting site. They have been used quite extensively, which is why you shouldn't be surprised that many sports bettors simply decided to continue using them for this purpose as well.
Due to this and the added benefit of playing with your own money instead of resisting the temptation to risk your credit line have affirmed their place among the most popular payment methods on sports betting sites. That is why it may come as a surprise that there has been a need to look for an alternative to debit cards.
List of Sports Betting sites accepting players from the USA:
Reasons Why Debit Cards Are Not Accepted as a Payment Method
All countries and regions worldwide function under separate terms and regulations in the sphere of online gambling. A peculiar example is the situation in the USA which remains limited up until today in regards to online gambling laws. Its culmination was the UIGEA Act back in 2006 which scared away all the major online gambling operators and payment method providers that didn't want to get involved in potentially illegal actions. Debit card companies soon followed their example, although a few exceptions have been made in order to allow sports bettors at several reliable bookmakers to continue using debit card deposits and withdrawals.
Another reason which made online sports bettors seek out an alternative was related to the limits imposed by the companies in regards to minimum and maximum deposits and withdrawals. Big-time bettors were faced with obstacles ranging to about $1,000, although VIP programs at nearly every site should be able to customize their upper deposit limit in order to fit their most loyal bettors. The newer generation of payment methods offered a greater range, so gamblers were left to select the best option.
People who own debit cards most often use them to keep their salary or any other income instead of carrying it around in cash bills. However, many sports bettors remained skeptical when they had to provide their billing information and card details to an online gambling operator. This eventually became a solid reason to abandon this payment method and test the alternatives.
Alternative Payment Methods to Debit Cards to Fund Sports Betting Sites
MasterCard
MasterCard is a credit/debit card company whose renowned reputation outdates the appearance of online sports betting sites. According to its nature, it provides bettors with much the same method and functionality. This makes it a suitable alternative to debit cards, especially for sports bettors who wouldn't like to bother learning a new depositing and withdrawing procedure.
These two payment methods are completely alike when it comes to the actual process. Regardless whether you're depositing with a MasterCard or debit card, the chosen sports betting site will demand your personal information, billing address and credit card number. The only distinction is that MasterCard provides an additional security layer through their SecureCode service. Bettors need to input the three digits from the back of the card, thus ensuring that only the person who has it or knows the numbers by memory can use it. This is all the more reason to regard MasterCard as an alternative to debit card online payments.
Despite all the resistance on the part of sports bettors willing to continue using their credit/debit cards for online payments, new methods inevitably appeared. PayPal is a good example of that generation of funding options, as it started off as a small company aiming to facilitate money transfers and quickly grew into one of the biggest deposit and withdrawal processors on the global e-commerce market.
Online gambling, sports betting in particular opened up new horizons for PayPal as it allowed its users to store their hard-earned cash on a digital account.
By then, this service had already reached mass proportions, which is why bettors rarely had a hard time using it for their online sportsbooks. PayPal is known for its attention to security, using the SSL certificate to ensure encryption of any personal information. Customer satisfaction is another priority, as they provide reliable customer support and liberal deposit and withdrawal limits. Some bettors may dislike the fees it charges for credit card funding, but still regard it as a good alternative to debit cards for online sports betting.
Neteller
E-wallet services flourished as soon as PayPal was established as a full-proof payment method. Neteller managed to excel in this field and retain the leading role as a payment method in online stores, gambling sites and other platforms.
Funding sports betting sites through Neteller is as easy as taking your debit card out of your wallet. While the latter asks you to confide personal banking information to your online bookmaker, Neteller keeps such sensitive details on their own servers. All you have to share with the chosen operator is your Neteller email address, making this an attractive alternative.
Conclusion
All in all, it is evident that payment methods need to follow the modern day trends in order to ensure success just like every other service. Debit cards managed to reach such a massive expansion due to their ease of use, free payment processing and secure transactions. According to these criteria, online sports bettors should be able to distinguish the potential alternatives and choose the service which best meets the necessary predispositions.