Cryptocurrencies – A Simple Guide To Legal Cryptocurrencies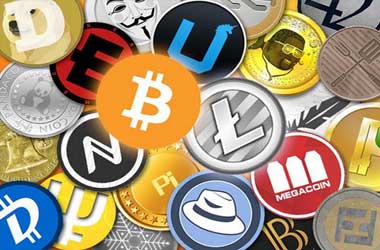 The world of finance and Forex is always evolving and developing. The financial sector is going through a revolution with the arrival of Bitcoin.
It is the first recognized digital currency, which has become a true force to be reckoned with. The value shot up last year, and that is a trend, which is likely to continue in the years ahead.
Bitcoin may be the most easily recognizable and commonly utilized digital currency.
However, now there are a huge number of cryptocurrencies that have been developed and launched. This guide is going to enlighten you what cryptocurrencies are and how you can use them too.
If you are  eager to learn more about cryptocurrencies, then please do read through this guide on cryptocurrencies. You can also read other related guides that I have compiled in this website.
Cryptocurrencies Introduced
You will find it beneficial to learn about the history of different cryptocurrencies. Once you do some research on digital currencies you will see that most of them do share a very similar design and structure. However, the way cryptocurrencies are launched is very different.
Cryptocurrency Exchanges

Where to buy
Mined Cryptocurrencies
One thing that you do need to be aware of is that cryptocurrencies can be mined by anyone with computing power.
However, some of the more recently developed cryptocurrencies cannot be mined.  They have been designed in such a way that there is only a limited supply available.
BitcoinMiningCom
It's Easy to Buy Cryptocurrencies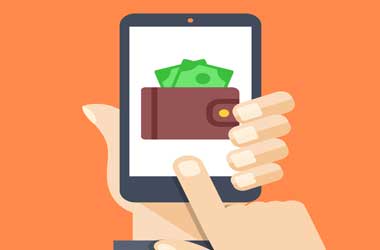 If you do not fancy learning how to mine cryptocurrencies, which can be expensive, you can buy any desired quantity of any digital currency.
I will go into a little more detail on how you can buy digital currencies, in the sections below. In a nutshell, you need a way to buy digital currencies, require a wallet to store them.
You should also need an account with a cryptocurrency exchange.
Getting a Cryptocurrency Wallet
If you are interested in purchasing cryptocurrency, then you have to sign up and get a digital currency wallet.  It is not going to be a very time consuming thing to do.
There are many websites, which offer a digital currency wallet. With a digital wallet, you will be able to safely and securely keep your cryptocurrencies. Additionally, you can a wallet to send Bitcoins to another user.
Cryptocurrency Exchanges
The next thing to do after you have got set up a cryptocurrency wallet is signing up with a Digital Currency Exchange , which facilitates buying and selling of digital currencies.
The crypto currency exchange will execute the purchase order placed by you and send the digital currency to your wallet. If you had placed an order to sell a digital currency, the exchange will execute the order and send the fiat currency according to the mode of payment selected at the time of signing up with the exchange.
Payment Methods for Buying Digital Currencies
The manner in which each digital currency exchange operates could be slightly different, with regards to the range of different payment options that you can use to pay for your order.
Therefore, you should spend a little time to check out the payment methods offered by the exchange. You will then be able to use your preferred payment method to buy any quantity of any digital currency you wish to purchase. The preferred payment method can even be a credit or debit card, another web or e-wallet, or even a bank wire.
Fees and Charges for Buying Digital Currencies
The way in which any digital currency exchange is going to generate profits is through fees charged whenever someone buys or sells their digital currencies.
It is worth knowing that the fees you are obliged to pay for making use of those exchanges will vary and, so it is best for you to shop around to find a low cost one to use.
Purchase Price of Cryptocurrencies
The value of all cryptocurrencies will continue to fluctuate and the price you are offered at one time could be very different at another time.
Many different factors can affect the price of a digital currency. Thus, it is down to your skill and judgment when it comes to the purchase of any cryptocurrency at a best price.
Using Cryptocurrencies for Payment of Services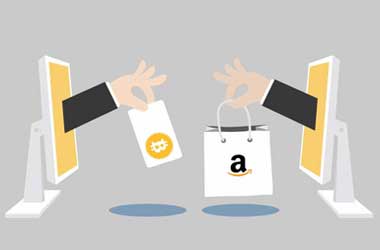 Many people across the world use the internet and their mobile phones to conduct their day to day business, and you will often find a number of service providers allowing you to pay for their respective services using any of the major digital currencies.
The only thing you will need to know in regards to paying for services online or when using a mobile phone is the digital address of the cryptocurrency wallet to which you will be sending your payments.
Paying for Goods with Cryptocurrencies
If you wish to pay for anything using a cryptocurrency, then as long as the person or company selling you those goods has a digital wallet, you will be able to send them payment.
One vital piece of information you will need is the address of their digital wallet for sending payments in real time.
Gambling Sites that Accept Cryptocurrencies
If you who like to gamble online, then another benefit of using cryptocurrency is that there are a huge number of gambling related sites online that accept digital currencies as payment. Winners are paid in digital currencies as well.
A word of advice, which I wish to give you regarding online gambling is to stick to those sites that are fully licensed and regulated.
Making Investments in Cryptocurrencies
Many investment experts are describing most cryptocurrencies, if not all, as financial bubble.  Despite the appreciation, investment experts anticipate the bubble to burst one day. That is something you need to be fully aware of, if you fancy investing in any of the cryptocurrencies.
Cryptocurrency ATM's
One thing you may have noticed is that a range ATM's, which will allow you to instantly buy Bitcoin for cash or exchange your Bitcoin holdings for cash, are being installed everywhere.
While ATMs currently only handle Bitcoin transaction, I am expecting them to start accepting other cryptocurrencies too. So, it won't be very long before you can buy any digital currency you want or sell any digital currency at an ATM.
You Can Use Digital Currencies Anonymously
It is a fact that anyone will be able to send payments and move money anonymously using any type of digital currency, and if that does appeal to you then a digital currency will be perfect for you.
When you intend to buy a digital currency from a crypto exchange using a debit card or bank transfer, you will be subject to complete verification as per KYC norms.
Selling Cryptocurrencies
The way in which you can sell any cryptocurrencies is not going to be too much different from the way you buy those cryptocurrencies, and you will certainly need an access to a digital currency exchange.
You have to send the cryptocurrency you wish to sell to a crypto currency exchange and they will then convert them into your chosen fiat currency or any other digital currency, as per your request. However, those exchanges will charge you a fee for selling any cryptocurrency.
Learn More about Cryptocurrencies
If you have discovered cryptocurrencies only now, then it is important that you are aware of how they work and operate. Further, it is necessary to get a good understanding of how you can use the  ones available to you.
To help you get a grip of this new and exciting technology, I have compiled lots of additional guides on this website. I am more than confident that it will allow you to decide the digital currency best suited to you.
Conclusion
There are going to be huge benefits when you decide to start using any of the ever growing number of different cryptocurrencies available in the market.
But, you should never rush to buy the first digital currency you come across. Looking forward, only those coins which have a unique characteristic and solve a particular issue will gain popularity and appreciate. The rest will perish.
Frequently Asked

Questions
I hope you have got a greater understanding of the manner in which digital currencies work and operate, but you could still have some questions. Here are the answers to the most commonly asked cryptocurrency related questions.
When it a good time to buy digital currencies?
Can I let other people use my digital wallet?
Can I use a cryptocurrency exchange anonymously?
Which cryptocurrencies are likely to increase in value?
Are digital currency start ups worth investing in?