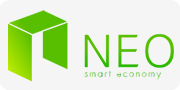 Pros & Cons
Rapid Processing of Transactions
Popular in Asia
Easy to Acquire Tokens
Possible Long Term Investment
Multiple Storage Options
No International Appeal
Quite Volatile
Price Rising
Not Mineable
Capped Availability
Our Expert Rating
Average User Rating
There is one of two main categories that all cryptocurrencies can fall into, there are minable cryptocurrencies that obviously can be mined, and ones that cannot be mined, and it is the latter category that NEO fits into.
As such if you are looking for a cryptocurrency to use or invest in then you do need to be fully aware that the maximum number of NEO coin is capped at 100 million, and that figure cannot be increased as time goes by.
In regards to the design and the way in which NEO has been structured, it uses blockchain and one that enables the development of both smart contracts and digital assets.
NEO is based in China, and it originally went by the name of Ant Shares, and was launched to a very eager public way back in 2014.
It has to be the rate at which transactions can and are processed that makes NEO a true cryptocurrency to be reckoned with, for thanks to the Byzantine Fault Tolerance consensus mechanism it is able to support a huge 10,000 transactions per second.
One aspect of NEO that does confuse a lot of people is that a user of NEO can stake their tokens in such a way that they produce something known as GAS tokens which are basically the fuel of the network and can be used to pay for smart contractions to pay for computation.
The NEO project was founded by Da Hongfei, and at the time of compiling this review of NEO it was, by market capital, the 8th largest cryptocurrency in existence.
One very important different between NEO though and most other digital currencies is that the smallest unit available is one single NEO token, and as such you cannot divide up that unit into smaller units as is the case with most other cryptocurrencies.
Cryptocurrency Exchanges Where to Buy NEO
As soon as you feel the time is right and you would like to start using or investing in NEO then you will need to set about buying some, and the way in which you do so is by finding a digital currency exchange that has it on offer to their customers.
The is however a requirement for you to first get hold of something that is known as a digital wallet, as that is where you are going to be sent out any NEO you buy and how you can then send it on to anyone you wish to pay for goods or services with.
There are lots of different NEO digital wallets you can choose to use all of them offer very high levels of security, and there are plenty of digital currency exchanges too, but keep in mind many of them will charge you a plethora of fees and charges when using them!
To enable you to make up your mind as to which are the most popular and most frequently used digital currency exchanges, below I will be giving you an overview of the ones that do have large quantities of NEO available, so check some or all of them out and compare what each of them have on offer to you are one of their customers.
Get an NEO Digital Wallet
There is only one way that you are going to be able to move NEO around and that is with the use of something known as an NEO digital wallet, and as such if this is a digital currency you wish to use then you are going to have to get a digital wallet.
There is nothing complicated or confusing about getting such a wallet for you can simply download one onto your computer or if you prefer you can of course download one onto any touch screen enabled mobile device you own including smart phones and tablet devices.
Each and every digital wallet has its own unique address and as such that address is the one you will need to give out to anyone who is going to send you NEO.
The one way in which you are going to be very easily able to buy or for that matter sell NEO is by making use of one of the many growing in number digital currency changes, and below I am going to be letting you know which are going to be the best ones to use whenever you do wish to buy or sell any quantity or volume of NEO.
NEO Exchanges
NEO can be purchased from several different exchanges, and by using lots of different currencies and payment methods too, the one that do process the very highest volumes of them is Upbit who on an average day processes NEO/KRW pairings of around $86,588,000 in value.
The Binance exchange processes NEO/BTC exchanges of on average $35,561,900 over a 24 hour period and the Binance exchange offers NEO/USDT transactions, and when I checked over a 24 hour period they had processed a huge $33,208,800 worth of such transactions.
You will also find that the Coin Egg exchange offers NEO/BTC exchanges and on a typical day they will process around $28,362,700 of such transactions, so they do have a lot of fluidity on their exchanges.
Consider using the Bitfinex exchange if you want to perform any NEO/USD exchanges for in a typical 24 hour period they handle on average $27,551,500 of those transactions.
Make sure that you also checkout the Binance exchange if you want to perform a NEO/ETH exchange for they do handle a lot of those types of exchanges very seamlessly, and on average over a 24 hour period they had processed $18,529,200 of such transactions when I recently checked them out.
Can I Buy NEO Using PayPal?
NEO users are not going to be able to use PayPal at any NEO digital currency exchanges to either pay for any unit of NEO or as a payout method when they are selling NEO at any digital currency exchange either.
The reason why you cannot buy NEO at digital currency exchanges is that PayPal offers the option of charging back any payments make to pay for goods, and as such it is possible for the buyer of NEO at a digital currency exchange to charge back their payment, even if they have been sent out their NEO!
If you have no other option but to use PayPal as a way of buying NEO or getting paid for selling any holdings of NEO you wish to sell there is a way you can do so, but that will entail you doing a direct transfer to someone you know and trust who has NEO for sale or who wishes to buy your NEO and pay you using PayPal.
You could also use the services of a company such as Local Bitcoin as by doing so they will link you up with someone nearby where you live who wishes to buy or sell NEO and you simply transfer your NEO to their digital wallet or they will transfer them to you and you can pay them or they will pay you by using PayPal.
That company does allow people to rate their users and as such you will be able to decide for yourself whether the person you wish to make a transaction with is going to be reliable and trustworthy, but just keep in mind that you do have to take all necessary steps when you want to buy or sell NEO using PayPal as there could be a chance that the person you do a transaction with could perform a charge back.
Gambling Online Using NEO as a Payment Method
Thanks to the anonymous way that cryptocurrency transactions are processed that has led to a sharp increase in regards to the number of different gambling sites that now accept some of the major cryptocurrencies.
For they are able to offer their customers a way of depositing that allows them to keep their gambling funds and bankrolls away from their bank accounts but also get paid out their winnings rapidly when they win too.
However, I have not yet come across any gambling sites that have NEO listed as one of their accepted payment methods, and as such if gambling online but using digital currencies as your chosen and preferred payment methods is something you are eager to do then you will have to look at some others ones to use.
The most commonly accepted cryptocurrencies in regards to gambling sites include Bitcoin, Litecoin and even Ethereum, so if you do have any holdings on any of those digital currencies you are going to be able to use them to fund your gambling site accounts.
However, do also keep in mind that many digital currency exchanges are going to allow you to exchange NEO for some of those other digital currencies, so getting hold of them shouldn't pose any problems.
As I always tend to do when discussing the topic of gambling online, I would urge you to always gamble responsibly and within your means, and also just as importantly do ensure those gambling sites that you sign up to and gamble at have provably fair and random games as that way you will always have the peace of mind in wing you have a fair and reasonable chance of winning when playing casino, bingo or even poker games for real money online!
Conclusion
At the bottom of each of my reviews of the many different digital currencies I have looked into, I do like to give my own personal opinion on each of them, and to be honest NEO is one of them that I haven't warmed to and embraced.
Whilst the way that NEO works and operates and its infrastructure is as solid as they come I feel there are some much better positioned digital currencies out there that have the potential to become some of the mainstream digital currencies over the long term.
However, having said that I would certainly not put you off investing in NEO or using it as a way for your to move your funds around, but you do need to consider just which digital currencies are still going to be going strong and are going to be popular over the long term and not ones that will eventually fall by the wayside.
There are of course quite a number of unique features of using and investing in NEO and that has ensured it has become one of the top 10 digital currencies in regards to its market capital and it isn't one of the most expensive digital currencies you can buy into.
I am of the opinion therefore that is may be best to adopt something of a wait and see approach to NEO for there are so many newer digital currencies coming along that do have lots of unique selling points that I am fairly convinced that handful of them will become much more popular than NEO once they get established, however that is my opinion which you are welcome to share or disagree with!
But at the end of the day if you are looking for several different digital currencies to buy into so you can spread the risk of your digital asset portfolio then NEO may be worth considering as its price isn't restrictive at this current moment in time.