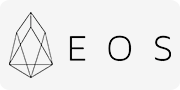 Pros & Cons
No Cost Transactions
Lots of Investors Interested
Ideal for Cryptocurrency Users
Easy to Use
Rapid Processing of Transactions
Lots of Potential
Possible Long Term Investment
True Value Yet to be Determined
Limited Exchanges Offer It
Yet to Prove Itself
Our Expert Rating
Average User Rating
EOS is yet another cryptocurrency that you may be considering buying into, and much like some of the more forward thinking ones, the team behind it aim to eradicate some of the problems that other digital and cryptocurrencies have.
One of the problems that EOS is aiming to eradicate is the scalability issues that the blockchains associated with both Ethereum and Bitcoin have, and also trying to completely get rid of the fees that users of those two cryptocurrencies are forced to pay.
Fees and additional charges are something that often catches new users of cryptocurrencies by surprise, and over time they can quickly add up too. As such EOS is being taken very seriously by small and large investors.
It was back in 2017 that EOS published their white paper on their soon to be launched platform, its development and design is being put together by a company called Block One, and its open source software is planned to be launched on June the 1st 2018.
Block One is based in the Cayman Islands, and when the EOS tokens became available in June 2017 they proved to be very attractive to investors and they raised over $700millionby that initial offering.
That CTO of Block One is Daniel Larimer who has vast experience in the cryptocurrency environment, having had a major role in building a decentralized exchange, that being BitShares and also for building Steemit.
When it comes to selecting any cryptocurrencies to invest in or simply use or move money around, you are always going to be best advised to actually look at the team behind any that are available to you.
Be on the lookout for any that come with unique features and any additional benefits they offer, and I do feel that EOS does have a good pedigree and is one many people will look to as a possible investment opportunity going forward.
Cryptocurrency Exchanges Where to Buy EOS
How to Buy EOS
When you first venture into the cryptocurrency environment you may feel you are never going to get the hang of buying and selling digital currencies such as EOS, but please do be aware the way in which you can buy or for that matter sell EOS and other digital currencies really is simple.
There are many digital currency exchanges available online, and what they offer is a range of different digital currencies for sale and will give you lots of different ways for you to pay for an order of EOS, so you are bound to find one that will allow you to pay for your order of that digital currency using any payment method you have at hand.
Another aspect of actually buying, selling and using EOS is that you need to have at hand a digital wallet, for it is with the use of a digital wallet that you move and store and are sent out your EOS when buying it.
There are plenty of different digital currency exchanges that offer a plethora of different digital currencies including EOS, and as such in below you are going to find an overview of the ones that are most commonly used and the ones that may not charge you huge fees for simply buying or selling EOS or any other digital currencies too!
How to Use an EOS Wallet
As soon as you are good and ready to start using EOS or using it as a way of investing, you are going to have to hunt around and download something known as an EOS digital wallet.
What that is in layman's terms is a simple piece of software that you can very easily and for free download onto any type of mobile device or onto any computer or laptop, and it is going to be used as a way for you to receive EOS and also a way that you can send EOS to anyone else or any company or business too.
The EOS digital wallet that you download either on your computer or on your mobile device is going to have its own unique digital address and that is the digital address that you must give out to anyone who is going to be sending you EOS.
When you want to send EOS to anyone else or pay for goods and services then you will need to get the digital address of the EOS wallet of the person or company you are sending EOS to and all transactions are processed seamlessly when you are sending or receiving that digital currency by the way!
EOS Exchanges
EOS can be purchased from several different exchanges, and by using lots of different currencies and payment methods too, the one that do process the very highest volumes of them is Bithumb who on an average day processes EOS/KRW pairings of around $1,715,680,000 in value.
The Bitfinex exchange processes EOS/USD exchanges of on average $153,492,000 over a 24 hour period and the Huobi exchange offers EOS/USDT transactions and when I checked over a 24 hour period they had processed a huge $129,840,000worth of such transactions.
You will also find that the OKEx exchange offers EOS/BTC exchanges and on a typical day they will process around $89,314,700 of such transactions, so they do have a lot of fluidity on their exchanges.
Consider using the Binance exchange if you want to perform any EOS/BTC exchanges for in a typical 24 hour period they handle on average $80,488,000 of those transactions.
Make sure that you also checkout the ZB.COM exchange if you want to perform an EOS/USDT exchange for they do handle a lot of those types of exchanges very seamlessly, and on average over a 24 hour period they had processed $52,315,800 of such transactions when I recently checked them out.
Can I Buy EOS at Exchanges with PayPal?
EOS users are not going to be able to use PayPal at any EOS digital currency exchanges to either pay for any unit of EOS or as a payout method when they are selling EOS at any digital currency exchange either.
The reason why you cannot buy EOS at digital currency exchanges is that PayPal offers the option of charging back any payments make to pay for goods, and as such it is possible for the buyer of EOS at a digital currency exchange to charge back their payment, even if they have been sent out their EOS!
If you have no other option but to use PayPal as a way of buying EOS or getting paid for selling any holdings of EOS you wish to sell there is a way you can do so, but that will entail you doing a direct transfer to someone you know and trust who has EOS for sale or who wishes to buy your EOS and pay you using PayPal.
You could also use the services of a company such as Local Bitcoin as by doing so they will link you up with someone nearby where you live who wishes to buy or sell EOS and you simply transfer your EOS to their digital wallet or they will transfer them to you and you can pay them or they will pay you by using PayPal.
That company does allow people to rate their users and as such you will be able to decide for yourself whether the person you wish to make a transaction with is going to be reliable and trustworthy, but just keep in mind that you do have to take all necessary steps when you want to buy or sell EOS using PayPal as there could be a chance that the person you do a transaction with could perform a charge back.
Can I Use EOS to Fund Gambling Site Accounts?
Many casino bingo, poker and even betting sites now let their users make deposits into their account using one of several different digital currencies. However, that is not going to be something you can do if you use EOS, for as hard as I have looked I have yet to find any gambling type sites that do accept EOS as a form of payment.
Therefore if you want to have the flexibility of using a digital wallet as the way you can make deposits into any gambling site account you are going to have no other option but to use some of the more popular and well know ones such as Bitcoin and Litecoin.
However, what I am expecting to see in the next few year is more and more gambling sites embracing digital currencies, for the main benefits of gambling sites is that they are never at the risk of their customers charging back their deposits, and payments made using digital currencies are fast and come with the minimum of processing costs to such a site too.
Also, customers of gambling sites do also have the added benefit of being able to request their winnings are paid back out to them in the digital currency they deposited in, and can also benefit from having those winning payment sent out to them instantly too.
Never be in any type of rush however to simply sign up to the very first sportsbook, casino, poker or bingo site you come across that accepts any type of digital currency, for they will all have something unique to offer.
So spend  as much time as you require and need selecting just which gambling sites to sign up to and always choose one that is licensed and regulated, and always set yourself come limits in regards to how much you are prepared to deposit and lose as not all gambling sessions will be winning ones of course!
Conclusion
The only person who is going to be best positioned to help you make the decision as to just which digital currencies you finally decide to buy into is you, and as such as someone about to make the leap into investing in digital currencies you need to spend as much time as you can do weighing up the pros and cons of each individual digital currency.
There is a lot of benefits and features that does however make EOS and appealing digital currency, for if people do manage to buy into it when its price is low and it does become a widely used and trusted digital currency then its price should start to rise.
As you have found out form up above the price of EOS is in no way shape or form restrictive and that does mean if you are at entry level in regards to investing in digital currencies this should certainly be one you consider buying into.
However, I personally think that EOS is one of those digital currencies that may be around for many years and as such I have bought into it myself, but haven't vested too heavily in, for I always like to spread the risk around and I am never going to buy heavily into one of the more expensive digital currencies such as Bitcoin for the risks of doing so are too great.
What I would suggest you do is to take a look at some of the other reviews I have compiled for several other digital currencies for there are several of them you may also be interested in buying into along with EOS if you want to build up a small and somewhat inexpensive portfolio of digital currencies, any of which could one day bear fruit and see your investment becoming a fairly profitable one too!