Bitcoin Legality – Where Is It Legal to Use Bitcoin Around The World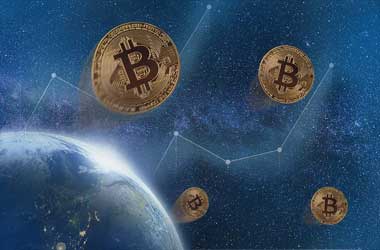 Some countries such as China have sought to ban crypto currencies. However, one problem faced by those countries is that there is no easy way to stop their citizens from using any digital currency.
You would have also heard government officials in many countries stating that Bitcoin and other digital currencies are a scam and people are at risk of losing all their money when using them.
There is of course a reason to say like that. Their respective country's fiat currency could be devalued if more and more people do embrace and start using Bitcoin or any other digital currency.
In fact, there are digital currencies, which can be used anonymously, and there is no way for anyone to trace it. However, the value of Bitcoin will continue to rise and fall. So, think before you start using it.
Cryptocurrency Exchanges

Where to Buy Bitcoin
Legality of Bitcoin
By investing in Bitcoin and other crypto currencies, there are many people making huge profits and that is a matter of concern for  tax departments of different countries . The income tax department of several countries wants to levy tax on profits generated from crypto currency investments.
Many countries are looking at ways to force Bitcoin Exchanges to reveal relevant information about customers who are benefiting from the appreciation of Bitcoin. Many countries have even stated that Bitcoin is not a legal tender.
Use Bitcoin for Legal Purposes
You should always ensure that your Bitcoin wallet and holdings are used for legal purposes.
There have been cases where people have been found out to use Bitcoin for their illegal activities. In such cases,  their Bitcoin holdings have been confiscated.
Passing on Digital Assets and Bitcoin
If you are worried that your Bitcoin and other crypto currency holdings may be lost after you expire, then ensure that your heirs know all the relevant details required to access the crypto currencies in case of any eventuality.
Trusted Bitcoin Exchanges
Another thing that is going to be very important is the digital currency exchange you choose to use. You should be 100% confident the exchange you use is not run by a fly by night operator who will disappear with your Bitcoin holdings. It would be better to use an exchange, which has been in operation for years and process payouts quickly, with reasonable charges.
Conclusion
While there are some countries who have banned Bitcoin, most of the forward looking countries of the world have started recognizing Bitcoin. Thus, it is here to stay.
Several countries, including South Korea, which is considered to be the main market for crypto currencies, are looking at the option of taxing Bitcoin. Several African countries are taking a wait and watch approach to Bitcoin. A decision to use Bitcoin should be decided by a user after taking into the personal situation and legal implications.
Frequently Asked

Questions
As soon as you get a grip of buying and selling Bitcoin you will find it to be very convenient way to pay for goods and services online. If you have any questions, then the next section may provide you with those answers.
How do online casinos accept Bitcoin?
Can I exchange Bitcoin for another digital currency?
Can I let other people use my digital wallet?
Can I buy Bitcoin with any currency?
Further Reading
Please never rush to get involved in digital currencies. Arm yourselves with as much information as possible, weigh the risks and decide whether to use it or not.
To assist you in doing so, I have compiled thought provoking articles such as "Best Time to Sell Bitcoin" and "The History of Bitcoin" for your study.