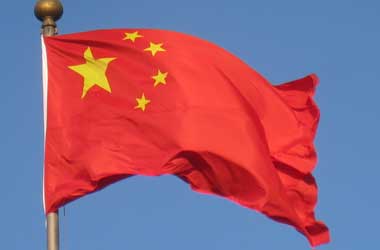 The People's Republic of China has ordered the freezing of all initial coin offerings (ICOs) saying that they are disruptive to the country's financial and economic status. The new order was issued by a committee led by the country's central bank.
The committee has identified 60 ICO exchanges which would be inspected and a detailed report would be prepared until which time all ICO sales were to be ceased.
The committee is said to have expressed concern that some ICOs were scams and pyramid schemes. The regulator has also indicated that action will be taken against past sales, stating that the firms would need to provide refunds. Around 65 ICOs have been held in the country so far this year.
Wochit News
Initial coin offerings (ICOs) are used to sell new crypto tokens to investors. Several start-up firms worldwide have used ICOs to raise millions of dollars. According to data from crypto-currency research firm Smith + Crown, around $1.1 billion has been raised through 89 coin sales this year.
According to a Goldman Sachs report, the total amount raised from such token sales has exceeded early stage investments by venture capital firms in the first quarter of 2017. China is home to some of the world's biggest bitcoin communities and has been highly active in terms of both tokens sales by companies and investors buying digital coins.
The ICO platforms currently operational in China are mostly located in the cities of Shanghai, Beijing and Guangdong based on a report from the National Committee of Experts on the Internet Financial Security Technology. These firms have raised around 2.6 billion yuan ($399 million) from 105,000 investors till July 2017. China's top three ICO platforms in terms of financing are: ICOINFO, ICOAGE and ICO365, cumulatively accounting for 64 percent share of the market.
ICOage and ICOINFO have both announced that they were voluntarily suspending ICOs.ICOINFO has said in a statement that it will operate as per official regulations once they are issued. The crackdown by China's central bank comes in wake of the U.S. Securities Exchange recently declaring that all ICOs would need to be subjected to regulatory norms.
The move by the Chinese central bank is likely to have widespread consequences. Regulatory authorities worldwide would be keeping a close watch to see the kind of supervisory framework and mechanisms that China will introduce to regulate ICOs. Singapore's central bank MAS also recently issued a warning stating that ICOs could be vulnerable to money laundering and terror financing risks given their anonymous nature and the large sums of monies involved.