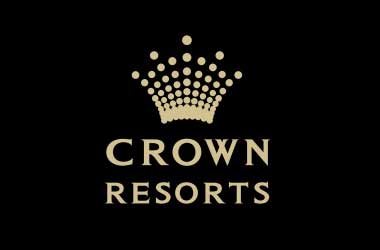 Summary
Crown Resorts was fined A$120 million for another two serious violations
The breaches relate to a Royal Commission inquiry into the casino's suitability to hold a license in Victoria
The VGCCC said it's considering imposing more fines against Crown Resorts
Crown Resorts was slapped with another A$120 million (US$77.2 million) fine in the latest disciplinary action taken against the company by the Victorian Gambling and Casino Control Commission (VGCCC).
The massive penalty stems from two regulatory breaches committed by Crown which were uncovered during a Royal Commission inquiry into the company's suitability to hold a license in Victoria.
Crown Committed "Very Serious" Breaches
The VGCCC announced on November 7, 2022, that it had imposed two fines amounting to A$120 million on Crown Resorts for failing to comply with its Responsible Service of Gambling obligations. The first fine amounting to A$100 million was issued after Crown failed to protect customers from gambling for long periods of time. The embattled casino operator received a further A$20 million fine for allowing customers to use plastic picks and other devices which stimulate "automatic play" when playing on certain e-gaming machines.
The Victorian gambling regulator described the violations as "extensive, sustained, and very serious", with chairperson Fran Thorn saying the breaches were not isolated as they were part of Crown's "systemic failures" that went on for more than a decade.
Crown Could Face More Fines
The A$120 million fine isn't the first financial penalty imposed by the VGCCC on Crown arising from its regulatory failings, and it might not be the last. In May 2022, the Australian casino operator was also fined A$80 million for facilitating China UnionPay card transactions at Crown Melbourne.
The regulator said more disciplinary actions could be taken against the company concerning other findings of the Royal Commission inquiry which ultimately found Crown unfit to run its Melbourne casino. The venue was allowed to remain in operation under strict conditions.
Separate Royal Commission investigations conducted in Western Australia and New South Wales also found Crown unsuitable to hold a license for both its Perth and Sydney casinos, though both venues had also been permitted to stay open.
The damning findings of the inquiries resulted in the resignation of multiple senior executives at the company. Australian billionaire James Packer eventually decided to sell Crown to private investment firm Blackstone under an A$8.9 billion (US$6.15 billion) acquisition deal which was finalized in June. Packer let go of the company after being in control for 20 years, pocketing $3.26 billion from the deal.