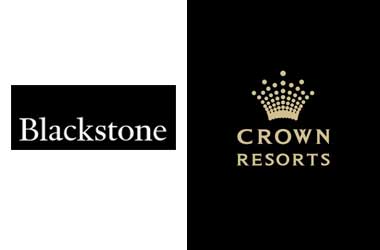 Summary
Crown Resorts board approve $8.9 billion takeover bid from Blackstone
James Packer set to walk away with $3.3 billion
Crown shareholders in favour of Blackstone acquisition
U.S investment giant Blackstone Group is all set to acquire controversial Australian casino operator Crown Resorts after the board of directors at Crown Resorts approved the $8.9 billion acquisition offer from Blackstone.
Blackstone was keen on acquiring Crown Resorts and submitted multiple bids in the last 12 months with its latest bid offering Crown Resort shareholders $13.10 per share an increase from its earlier bid of $12.50 per share. Blackstone has submitted four offers in total to Crown Resorts.
Crown Resorts had earlier declined Blackstone's acquisition proposal and that opened the way for rival operator Star Entertainment to submit a non-binding proposal to acquire Crown Resorts. However, Star Entertainment dropped its acquisition proposal in 2021 after more shortcomings of Crown Resorts were made public.
Crown Resorts has found itself in trouble in multiple states across Australia as gaming regulators found that the biggest casino operator in the country had breached gaming regulations deliberately. Some of those breaches included tax fraud, money laundering, engaging with criminals and not following responsible gambling measures.
Crown Resorts was open to a takeover as it is looking to turnover a new leaf in 2022 and display a commitment towards regaining public trust and complying with gambling regulation strictly.
The takeover still needs to go through a number of phases which includes regulatory approval.
James Packer To Get $3.3 Billion
Former chairman James Packer is set to walk away with close to $3.3 billion if the deal goes through. Packer who was in favour of the deal from the first offer has backed the board's decision to approve the Blackstone Groups's offer and said it was in the best interest of all Crown Resort shareholders.
Packer is still the biggest shareholder in the company owning close to 37 percent, while Blackstone is the second biggest stakeholder owning 9.9 percent of the company. The third biggest shareholder in the company, Perpetual which is a fund management company owns a little over 9 percent and also backed the Blackstone acquisition proposal.
The news of a potential Blackstone takeover boost the share price of Crown Resorts as the market responded favourably and the share price went up to $12.65 which was an 8.77 percent increase.