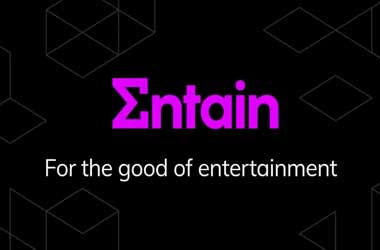 Summary
Entain faces probe in Australia over AML-CTF breaches
AUSTRAC could slap a $22M fine on Entain
Entain is also facing a $28M fine in the UK for compliance breaches
Entain which is one of the biggest gambling operators in the world and parent company to a number of popular gambling brands is currently staring at a potential $22 million fine for violating Australia's anti-money laundering and counter-terrorism financing (AML-CTF) rules.
The Australian Transaction Reports and Analysis Center (AUSTRAC) have launched a probe investigating Entain's compliance with the measures after corporate bookmakers launched a supervisory campaign.
Entain to Cooperate with AUSTRAC Investigation
Entain has agreed to cooperate with the financial crimes watchdog's investigation into the matter. The company has accepted AUSTRAC's decision to lead the probe that will decide whether it complied with its ATM-CTF obligations between July 2016 to June 2020.
Meanwhile, AUSTRAC chief Nicole Rose said that reporting entities are responsible for identifying grave money laundering and counter-terror financing risks. She called for entities to dedicate resources to establish compliance mechanisms. According to Rose, bookmakers should join hands to fight organized crime. She also cautioned that the supervisory campaign could lead to investigations in other focus areas within the betting and gaming industry.
Currently, Entain offers services such as online bingo gambling, poker and casino and sports betting in more than 20 countries. The company owns popular brands such as BetMGM, Coral, and Ladbrokes. Besides the $22 million fine, the AUSTRAC probe might result in tougher restrictions for Ladbrokes. If proven guilty, Entain could endanger its prospects of acquiring a betting license in the states of Western Australia (WA) and Victoria. The process for the new permit in Victoria will not begin until 2024.
The company is competing with Tabcorp in WA for the new wagering permit. It is rumored that rookie company BetR might also be a competitor for the WA permit. Previously, Entain had tried to acquire Tabcorp for $3.5 billion in 2021 but was unsuccessful. The race for the license in Victoria is also intensifying. Tabcorp wants to protect its existing Victorian permit and investor support to resist the influence of Entain and other big name competitors.
Entain Incurred $28 Million Penalty in the UK
Entain recently faced a fine of $28 million over similar charges in the United Kingdom (UK).
In August 2022, the gambling giant incurred a $28 million penalty for not establishing sufficient checks to help struggling customers. UK Gambling Commission (UKGC) chief Andrew Rhodes was extremely critical of the of the compliance failures that almost cost Entain its license to operate in Britain.