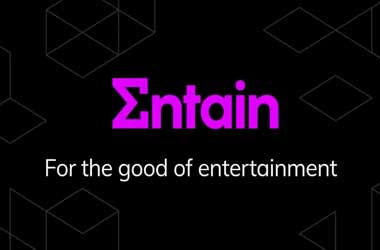 Entain Group is one of the most successful global gambling companies with a massive reach over several continents, including Australia, Europe, and America.
This company stands behind numerous international brands like Ladbrokes, Bwin, Partypoker and BetMGM. The company's results attest to its popularity and success.
However, Entain Group has been fined for offering sign-up bonuses to punters in Australia. How did it come to that? Since 2018, Entain has been operating Neds, a bookmaker from Australia's Northern Territory.
The NT Racing Commission, responsible for regulating sports betting in NT, determined that Entain used QR codes to allow players to claim welcome bonuses on the site — a strictly forbidden incentive.
What we know about the Entain fine
Let's go through all the whats, whys, and hows of this happening.
What Forms of Incentives Are Forbidden in the NT?
The Northern Territory does not allow sports betting companies to offer incentives to players registering for a new account. The NT Code of Practice for Responsible Service of Online Gambling also includes credit bonuses, vouchers, codes, or any other type of rewards for free, as these promos intend to lure people into opening an account.
Entain violated this regulation by inviting punters to scan a QR code on the Neds platform and trigger bonuses on their accounts. Doing that violates the 2019 Code.
What Did the Investigation Discover?
The investigation might not have occurred if an NT representative did not hear a conversation between a Neds representative and a local punter. The representative provided the punter with a card with a printed QR code, telling him to use it when opening an online account.
The commission member also got his hands on one of the cards, scanned it, and discovered bonuses ranging from $150 to $250.
Furthermore, the investigation discovered that more punters got their bonuses upon registering, some claiming more considerable sums like $400 and $1,000.
The investigation into Entain Group commenced on July 31.
Where Do the Neds Reps Stand in This?
Although Entain confirmed that two of its managers were on the racecourse on July 31, the Neds representatives vehemently denied giving these bonus cards to unregistered players. Namely, the reps stand with the claim that these QR codes were provided to previously registered users for a match deposit bonus, which does not go against regulations.
Despite originally standing behind their representatives, the Entain Group has informed the commission that they have since been terminated for performing actions that go against the registration incentives training.
However, the commission has concluded that Entain was at fault for providing the representatives with business cards to encourage new punters to join the online gambling platform in Australia.
In 2019, Entain's brand Ladbrokes was fined for offering "cash in cards" worth $20 to newcomers.
Entain did not receive a suspension but a warning for any future breaches. The commission has determined that the company needs to pay $26,690 in fines.