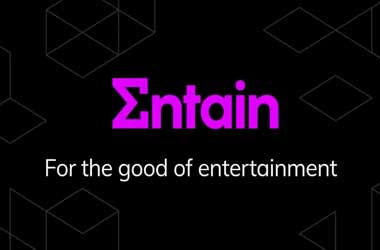 GVC Holdings which is one of the biggest gambling operators in the world has decided to move forward with a major rebranding. The UK based operator is looking to rebrand itself to 'Entain' and is waiting for final approval from its shareholders before proceeding with the roll out.
GVC Holdings has established its brand in multiple markets over the years and hence a change to an unknown name like 'Entain' does appear a bit puzzling to some. GVC manages a number of well-known brands including partypoker – the second largest online poker room in the world. The company also runs Neds International, Ladbrokes, Eurobet, Coral, Gala, Party Casino and Foxy Bingo to name a few.
GVC should not have any issues getting approval from its shareholders to switch over to the new brand name of Entain. The company has already sent a formal letter to the London Stock Exchange (LSE) informing them of the proposed name changed.
We can speculate that the new name Entain is the shorter form of Entertainment. The name fits into GVC's worldwide plans of transforming itself into the number one provider for gambling entertainment and sports betting worldwide.
Shay Segev, CEO for GVC outlined some of the company's plans under the new Entain name. Segev said the goals for Entain going forward would be to take advantage of the momentum the brand currently has and use their innovative technology to further strengthen their presence in existing markets. There are also plans to launch into new and emerging markets, boost overall customer experience ratings and offer players a higher standard of protection.
Future Plans For Entain
GVC currently brings in 95 percent of its gross gaming revenues (GGR) from regulated markets from around the world. The plan under Entain is to bring in 99 percent of GGR from regulated markets by the end of 2020 and aim to bring in 99 percent of GGR from regulated markets before the end of 2023. This would signify that Entain will likely pull out of all unregulated markets before 2023.
A special team at Entain will focus on providing players with better protection through their Advanced Responsibility & Care programme. This will include putting in place more checks during different levels of a customer's journey at Entain gaming sites.
Entain has also committed to giving away £100 million by 2025 to communities where the group has a presence.