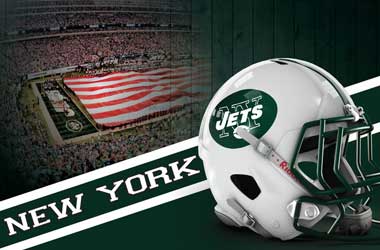 The repealing of the PASPA 1992 act that allowed individual states to legalize sports betting is turning out to be a huge game changer for major leagues such as the NFL, NBA and MLB. New Jersey's sports betting industry is up and running and is gearing up for a huge windfall as sports books have now started receiving wagers on the new NFL season.
The NFL recently gave permission to casinos to advertise in NFL stadiums and the Dallas Cowboys became the first team to partner with WinStar World Casino when they made the announcement last week. Reports suggest that the New York Jets are now looking for a casino sponsor who will advertise in their stadium. A gambling sponsorship with a top casino operator could fetch an NFL franchise like the Jets anywhere between $750,000 to $1 million each year.
Monmouth Park and Caesars Entertainment got their final approval from the New Jersey Division of Gaming Enforcement on Friday to accept online bets. The Hard Rock Hotel & Casino and Tropicana Atlantic City are still trying to get their licenses so that they can also take bets over the internet.
Currently, New Jersey law states that racetracks and casinos are the only venues that may offer sports betting. FanDuel and DraftKings have affiliations in the state which make it possible to offer online betting in the Garden State. Some projections have New Jersey surpassing Nevada in revenue generated from sports betting by 2021.
Sports Betting Generating A Lot Of Money
Chris Grove, managing director at Ellers & Krejcik, says that bookmakers in New Jersey will be bringing in $3.4 billion in sports bets which is about the same amount of money that is currently spent on lottery tickets in New Jersey. Grove went on to say that about half of Nevada's total handle in their local sports betting market comes from mobile betting and he expects New Jersey to soon see similar numbers.
A total of 9.75% of profits from bets made at land-based venues go toward taxes in New Jersey as opposed to 14.25% from online betting. New Jersey has the largest population making NFL bets with Connecticut, Oregon, and Pennsylvania getting ready to dive into the action. Sports betting is estimated to be worth $3.5 billion annually in the United States but it is expected to climb to $16 billion when the other states legalize it.