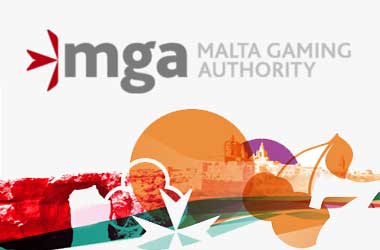 The Malta Gaming Authority (MGA) does not have a market reputation of being one of the more stringent gaming regulators in the industry. Malta has long been a refuge for many online gambling companies. However, it now looks like Malta is starting to crackdown on iGaming operators who are violating its rules. The gaming regulator recently suspended the license of two operators, while another two have had their licenses terminated.
The two companies that had their licenses terminated were Bet Service Group Limited and World-of-bets EU Limited. Both of them were providing B2C betting services. The two operators were directed to start the cancellation process of their operations and wind things up. A notice of the cancellation is supposed to appear on their websites so that their players are aware of what is going on.
As for suspensions, MGA suspended the license of both Betixx Limited and Morpheus Games (MT). Betixx focuses mainly on sports betting in the German market, while Morpheus is a B2C operator that focuses on online gambling. The two operators were asked to stop operations and to not acquire new customers till further notice. They also need to submit new documentation to the MGA for review.
The regulator has not said what prompted these license suspensions and terminations. The main reason behind keeping things so confidential is to protect any investigations that the MGA is currently carrying out and ensure that it is not compromised.
Players who have outstanding payments with these operators have been asked to contact the MGA who will help coordinate their payouts.
Norway Crackdown Could Have Pushed MGA
This crackdown by the Maltese regulator seems to have been prompted by the recent news from Norway. The Norwegian Gambling Authority (NGA) warned six online gambling operators from Malta about their operations. The warnings were for targeting Norwegian players without authorization.
Current laws in Norway only allow two state-run companies to operate in the country when it comes to gambling. These are Norsk Tipping and Norsk Rikstoto, who focus mainly on offline betting like races, sports betting and casinos. Online gambling is illegal and legislators have been doing their best to crackdown on all illegal operators.
The six companies that were warned include L&L Europe Players Ltd, Betsson Group, Lucky Dino Gaming Ltd., Co-Gaming Ltd, Gaming Innovation Group, and Kindred Group. According to the NGA, the six operators were found to have marketed to Norwegian customers. As part of the warning, letters were sent to the operators and to the MGA.