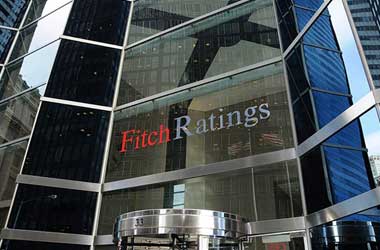 Summary
Fitch Ratings says COVID-19 and regulatory concerns will impact casino industry in 2022
Countries that see their tourism industry recover will see their casino industry recover too
Asia Pacific gaming market sluggish in recovery
Fitch Ratings., one of the three major rating agencies in the world has published a new report which shows that countries that have quicker vaccine rollouts, higher vaccination rates and the mentality of living with COVID-19 should see an improvement in their casino gaming market with revenues expected to rebound in 2022.
Tourism To Have Major Impact on Gaming
Fitch reports that the global gaming climate will be heavily dependent on how tourism fares. Countries with higher domestic visitors will see their casion gaming revenues do better in 2022 while countries with lower vaccination rates and regulatory limits will find their casino gaming market sluggish next year.
A number of US states have reported an improvement in their respective casino markets. Nevada's gaming market is on the way to recovery, consistently reporting $1 billion-plus gross gaming revenue (GGR) each month. Additionally, Fitch reports that the western casinos and markets will do better in 2022 than Asia-Pacific casino hubs.
Fitch's report also notes that the global gaming environment is getting ready for a bounce-back is set to break pre-pandemic figures. Presently, shares of Las Vegas casinos and other regional operators in the U.S are among some of the best performing gaming equities in 2021, while the Asia-Pacific casino stocks continue to decline.
South Africa just reported a new strain of the COVID-19 virus which reminds all countries that they need to continue to take COVID-19 seriously in 2022.
Two Key Issues Impact Growth
Fitch Inc.'s report states that the two primary challenges that will impact the growth of the casino market going forward are regulatory restrictions and COVID-19 regulations. Regulatory uncertainty is a running theme for many international casino hubs.
In Macau, all six concessories will see their gaming licenses expire in June 2022. Macau is expected to grant license renewals to all six gaming operators but they will be granted under new regulations and restrictions.
Australia is also tightening gaming regulations in multiple states such as Victoria and New South Wales after Crown Resorts caused a public outcry after breaching gaming regulations in multiple states. Limits to betting size and losses are expected to continue in Europe.
Asia-Pacific countries that rely heavily on international tourism may face downgrades and lower credit ratings in the coming months. If regulations are lowered, the gaming markets in these countries will have a better change to recover and post better numbers as per Fitch's report.