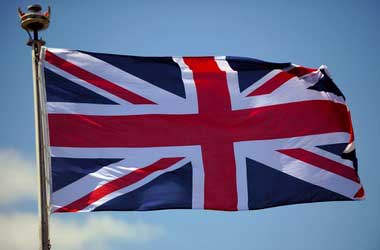 Seeking to steer clear of a massive gambling crackdown, the largest gaming companies in the UK are voluntary proposing to pay the government a higher fee, to fund efforts in combatting problem gambling in the country.
The country's top gaming operators Betfair Paddy Power, Skybet, Bet 365, Coral Ladbroke and William Hill have all recommended that the voluntary levy on their gaming revenue be increased from 0.1% to 1% during the next 5 years.
The increase is seen to amass at least £100 million annually for gaming harms-related philanthropic projects. In 2018 alone, £10 million in voluntary gambling industry levies were raised.
The gambling companies expressed their commitment to this proposal in a letter to the Department for Digital, Culture, Media and Sport (DCMS), which is the department in the UK government which holds the purview for the implementation of gambling and racing policies.
The operators have also vowed to review the tone and subjects of their advertising campaigns, pledging to promote more safe and healthy gaming messaging.
The proposal is seen largely as the gambling industry's olive branch to the regulators who have come down hard on the gambling industry in the last 24 months. One of the biggest setbacks was when the government decided to lower maximum bet in Fixed Odds Betting Terminals (FOBT) around the country.
Despite aggressive lobbying from gaming companies, the maximum stake for FOBTs was effectively lowered to a measly £2 from April 2019. This was a significant drop given that the max bet was £100 in the previous years.
More Funds To Tackle Problem Gambling
The UK Gambling Commission (UKGC) had earlier reported that they require a yearly industry contribution of at least £70 million to be fully operational and address the growing concerns of problem gambling. The gambling watchdog wanted to hire more staff to carry out research and treatment initiatives.
DCMS Secretary of State Jeremy Wright has previously appealed to gaming and betting operators to focus on higher social responsibility. He wanted gambling establishments to fund efforts to combat the gambling problem in the UK through education, research, and subsidized treatments.
This olive branch from the top gambling firms will bring in close to £100 million per year which can be used to address problem gambling issues. Will this be enough to pacify the government and stop their gambling crackdown? One will have to wait and watch!