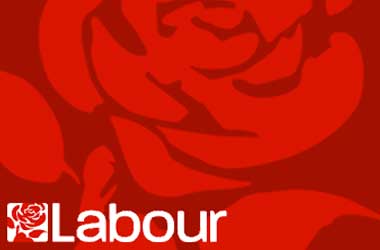 The online gambling industry in the United Kingdom has grown tremendously in the last decade and that is mainly because the UK has very liberal online gambling regulation that has given iGaming operators a lot of freedom to grow their brand and expand their player base.
While the gambling industry in the UK has thrived in recent years, there has been an epidemic of problem gambling that has caused serious concerns for the UK government and the UK Gambling Commission.
The gambling watchdog has taken a number of steps in the last couple of years to reduce problem gambling numbers but the Labour Party hasn't been that impressed with the results.
The UK government took a brave decision last year when it decided to reduce the maximum bets for fixed-odds betting terminals (FOBTs) which is hugely popular in the UK. The stakes were reduced drastically from £100 to £2 and will come into effect this year.
Good Morning Britain
The opposition Labour party is calling for a crackdown on the online gambling industry as gaming experts say that mobile gambling apps are more addictive when compared to FOBTs. Deputy Leader Tom Watson has been critical of the government for not being proactive and introducing new regulations as the current Gambling Act of 2005 is outdated and does not do enough to protect online gamblers.
In a statement, Watson said
Gambling in the offline world is highly regulated, the lack of controls on online gambling is leading to vulnerable consumers suffering huge losses. Online gambling companies have a responsibility to protect their customers from placing bets that they cannot afford.
Some of the measures that the Labor party want implemented in the new regulations include setting a max amount that players can wager online and determining the speed and timeframe in which they can place bets. Watson also wants online casinos to do more to protect players and this includes running affordability checks to ensure that they have sufficient funds at hand, especially when they are into high stakes wagering.
RGA Warns Of Repercussions
The Remote Gambling Association (RGA) which campaigns on the behalf of the online gambling industry said they were in favour of changes that supported targeted intervention and affordability but warned that harsh rules could have a negative impact.
The RGA warned that online gamblers in the UK could be turned off by stringent regulations and instead turn to blacklisted online gambling websites and expose themselves to unnecessary risks.