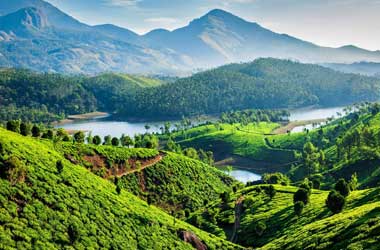 iGaming operators have been keeping a close watch on the fast growing Indian online gaming market which has become bigger with every passing year. The COVID-19 lockdown worked well for Indian online gaming operators as they witnessed a significant boost in new player registrations and player traffic during the 2020 lockdown.
However, the sudden increase in online gaming during the lockdown has also had a negative impact on the iGaming industry.
A number of young Indians have become addicted to gambling during the lockdown and have gotten heavily into debt. They have borrowed money from friends, family and even stolen to finance their gambling addiction.
Many of the young Indian players found themselves trapped in gambling debt with no way out. As a result, quite a few of these players have decided to commit suicide as they saw no way out from their gambling debts. The rise of gambling related suicides have caught the attention of anti-gambling campaigners who have filed public interest litigation (PIL) reports in court.
These PIL's have hurt the iGaming market as the High Court in various states have called on the state government to act swiftly and provide better protection to Indian players. Since most of India has a ban on online gambling, there is no state gambling regulator or gambling laws to protect players.
A loophole in state gambling laws have allowed offshore operators to offer a variety of online casino games including rummy, poker, teen-patti, daily fantasy sports and sports betting. Gambling opponents have called for the state to ban online gambling company. Andhra Pradesh and Tamil Nadu are two states that have banned online gambling in 2020 for these reasons.
Kerala Could Ban iGaming In 2021
The southern state of Kerala could soon follow in the footsteps of Andhra Pradesh and Tamil Nadu and ban online gambling. VH Vineeth from Thiruvananthapuram ended his life on Dec 31, 2020 as he had accumulated a 400,000 rupee gambling debt due to losses in online rummy.
His father said that what started as a pastime turned into a serious online addiction during the lockdown. Vineeth ended up borrowing loads of money to fund his online rummy habit and once he lost it all, he did not know how to pay it back, so he ended his life.
Gambling opponents in Kerala will now make plans to file a PIL and push the state government to make a decision on banning all forms of iGaming