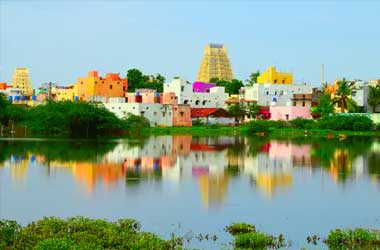 Online poker games are now illegal in Tamil Nadu. A recent ruling has outlawed the game, alongside all other forms of online gambling, including online betting and rummy.
The issue was brought to court earlier this month after reports emerged of multiple suicides relating to online gambling debts.
Judges B. Pugalendhi and N. Kirubakaran of the Madras High Court ruled that online gambling should be regulated or banned to prevent similar incidents in the future. However, the ruling AIADMK government, headed by Chief Minister Edappadi K Palaniswami decided to go with the ban.
This means that playing online poker in the state is now a criminal offense, punishable by a fine of up to $135 or a jail penalty for two years or both. Online gambling sites currently operating in the state, as well as owners of gaming houses will also face legal action, according to a new ordinance which introduced changes to the Tamil Nadu Gaming Act 1930.
TIMES NOW
Apart from criminalizing online poker, online betting and rummy, cyber cafes have now been categorized as common gaming houses where gambling/gaming activities are run. Penalties for those operating common gaming houses have also been increased.
Online poker has remained a grey area in India, despite the game's growing popularity in the country. The fight to make online poker legal across the nation has continued to be an uphill climb, hampering efforts that could potentially turn it into an ultimate poker hotspot.
The decision on whether or not to allow online poker lies on each individual state, and more recently a number of them have decided to ban the game, including Andhra Pradesh, forcing operators such as PokerStars, Spartan Poker and Adda52 to withdraw from the region.
Poker's Nature Could Save The Day
The addition of Tamil Nadu to the long list of Indian states prohibiting online poker is a major blow to the industry as a whole, but there could be light at the end of the tunnel, if it can be successfully argued that poker is a game of skill. The Tamil Nadu Gaming and Police Laws (Amendment) Ordinance 2020, which amends the Tamil Nadu Gaming Act 1930, outlaws online gambling but exempts games of skill.
It's now up to poker operators and lobbyists to present a strong argument that would convince lawmakers in the state that poker must be categorized as a game of skill rather than a game of chance.