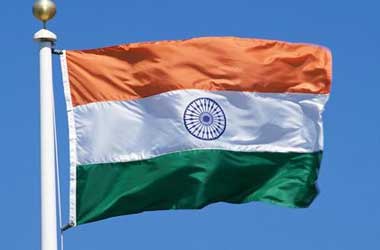 Online gambling is banned in most parts of India but in the last few years the industry has thrived as iGaming operators have found loopholes in outdated gaming laws to launch a variety of daily fantasy sports games, online rummy and online poker.
These online casino games can be played for real money and has created quite an interest with the younger generation. A number of states have discussed legislation to legalize the online gambling industry and capitalize on this lucrative market.
However, in recent times state governments have changed their stance and are now looking to ban all forms of online gambling.
Andhra CM Promises To Ban Online Rummy
Online rummy is very popular throughout India and played by millions of Indians. The state of Andhra Pradesh will now to look to pass new legislation in order to ensure that iGaming operators will no longer be able to offer online rummy games.
The problem and popularity of online rummy games in Andhra Pradesh was raised by the State Minister for Tourism, Culture and Youth Advancement. Mr. Muttamsetti Srinivasa raised these objections in the presence of the new Chief Minister YS Jaganmohan Reddy as well as the Superintendents of Police.
The Chief Minister was informed that online rummy games could not be blocked as state gaming laws had a loophole which operators were exploiting. Srinivasa stated that due to this, the younger generation were spending their money playing these games and spoiling their lives.
CM Jaganmohan Reddy decided to take immediate action by asking the police force to forcibly shutdown all rummy clubs in the state. He also stated that his government will work on new online gaming legislation to shutdown online rummy and ensure that no loopholes can be exploited by iGaming operators.
Telangana Bans Online Gaming
Telangana was the first state to ban all forms of online gambling in 2017 and ensure that its state gaming regulations would not allow iGaming operators to take advantage of any loopholes.
A number of iGaming operators challenged the state government's stance in the High Court but the case has not made much progress in the last couple of years and iGaming operators are not allowed to offer any services until they get a favourable ruling.
Now that Andhra Pradesh has decided to follow in the footsteps of Telangana, don't be surprised if you see more Indian states taking a firm stance against online gambling operators.