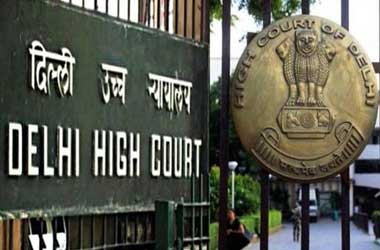 Online poker operators in the Indian capital will breathe a sigh of relief as the Delhi High Court ruled against a recent petition filed by Avinash Mehrotra. The activist had filed a Public Interest Litigation (PIL) petition with the High Court asking them to ban online poker and online casinos from operating as these websites had caused a lot of financial run and social ills.
One of the reasons the lawyers representing Avinash Mehrotra were pushing for a ban on all forms of online gambling was because they felt it would lead to an increase of illegal betting now that the 2019 ICC Cricket World Cup is underway. The PIL called for an interim ban on all forms of online gambling.
Cricket is by far the most popular sport in India and the Indian cricket team are considered to be amongst the top three contenders to win the World Cup which commenced on May 30. While the focus was to put an end to illegal sports betting, the activist also went after online poker websites as the popularity of poker in India has grown tremendously over the last couple of years.
Chief Justice Rajendra Menon along with Justice Brijesh Sethi decided to rule against the petition which called for an interim ban and the court ruled that online poker websites can continue to operate for now. The next hearing on this petition is scheduled to take place on 31 July.
AIGF Clarifies That Poker Is A Game Of Skill
The All India Gaming Federation (AIGF) hired its own legal counsel to represent its views during the hearing. The AIGF legal team told the court that the PIL had some of the online poker operators named in the website should not have been named.
PokerStars India and Adda52 were two of the operators that were named on the PIL. The AIGF legal team clarified that poker is game of skill and not of chance and hence should not be viewed as a form of gambling. The legal counsel has also asked the court to officially intervene in the hearing before the 31 July deadline.
While the Delhi High Court did not rule to ban online poker websites immediately, the court asked the Reserve Bank of India to respond to the claims made in the PIL that offshore online poker websites were breaching forex and tax laws in the country.