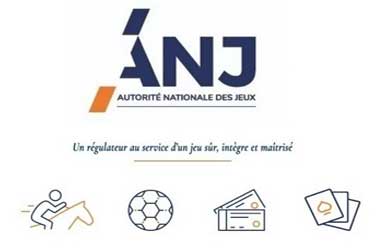 Summary
French regulator ANJ is concerned over excessive gambling advertisements plans
The regulator earlier declined Winamax's proposed marketing strategy over the same issue
ANJ will crack down on operators running excessive ads
Gambling operators in France will need to reconsider their marketing strategies for 2022 following the results of the latest review conducted by the country's regulator L'Autorité Nationale des Jeux (ANJ). The gambling regulator just finished reviewing marketing proposals from licensed operators for 2022.
ANJ earlier announced it would clampdown on operators using excessive promotional campaigns, after raising concerns over the huge amount of gambling-related advertisements in 2021. Now, the regulator wants operators to place a limit on the number of ads they put on mass media including television and radio, and internet platforms, such as websites.
Too Many Advertisements Putting Young Adults at Risk
The new recommendations are all aimed at protecting the most vulnerable groups, including the minors, from the devastating effects of gambling. Advertisements play a huge role in attracting customers into gambling.
If young adults are exposed to excessive gambling ads, they become at risk of underage gambling. Likewise, excessive ads will only entice adults to gamble more, making then prone to problem gambling.
In line with its mission to mitigate the risks involved with too frequent advertisements, ANJ turned down a marketing strategy proposed by one of the country's leading sports betting operators, Winamax which had sought to increase its ads frequency this year, despite showing too many ads in 2021.
While the regulator gave the green light to all other marketing proposals submitted by the other operators, it emphasized that they must keep their advertising expenses under control, noting that some were planning to pour in more money towards advertisements this year, expanding their budgets by 7%, that's despite the fact that they've already been bombarding customers with large volumes of ads since 2021.
Gambling Ads Should Not Mislead Customers
ANJ also warned operators against putting too many ads on social media channels like Twitch, Snapchat, Instagram, and TikTok which are popular and readily accessible to young people.
Apart from Winamax, ANJ also mentioned in its review horse racing operator Pari-Mutuel Urbain (PMU), as well as lottery operator La Française des Jeux (FDJ) which the regulator said have been running excessive and sometimes misleading ads.
In particular, some of FDJ's ads associates gambling with huge monetary gains. PMU meanwhile promotes the practice as a fun activity for families. The regulator also urged the operator to review its bonus policy to avoid customers from being drawn to gambling addiction.
The ANJ will release a progress report in June or July examining whether or not their current recommendations are being met.