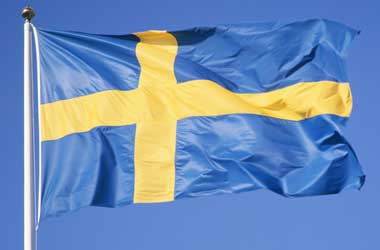 Summary
Sweden struggles to provide effective problem gambling treatment due to limited data
Senior clinicians say the risk of gambling addiction is higher now due to the economic crisis
Gambling industry launched a data-sharing initiative on problem gambling in 2022
The lack of research on gambling addiction in Sweden has been a major stumbling block to the effective treatment of problem gambling in the country.
An editorial in the local newspaper Aftonbladet (Swedish) highlights concerns from Sweden's psychiatric clinicians about limited research and data on gambling addiction which is preventing the country's healthcare network from providing proper support for at-risk individuals.
Senior clinicians have emphasized the need to gather more data about addiction, what causes it, its indicators, and how long it develops, especially in the middle of an economic crisis whereby some people see gambling as a quick solution to their financial problems.
Problem Gambling Risk Higher During Economic Crisis
Dr. Anders Håkansson of the Malmo Addiction Clinic said that gamblers are at a higher risk of developing problem gambling issues during a financial crisis.
Inflation began to get worse in 2022, marked by massive increases in the prices of basic goods and prime commodities. A lot of people are now struggling financially and many of them resort to gambling to augment their income. This makes them more prone to developing destructive gambling behavior.
In 2021, just over 4 percent of Swedish people had some degree of gambling problem, based on statistics from Sweden's Public Health Agency. That number may have grown significantly in the following year due to the crisis, according to Håkansson.
Limited Data Hampering Problem Gambling Treatment Efforts
While it is difficult to determine the exact numbers due to the limited data available specifically for Sweden, Håkansson cited previous studies in crisis-stricken countries like Greece and Iceland which show that the risk of problem gambling is particularly high among people who start gambling during an economic crisis.
Håkansson also believes that "dark speech" incorporated in gambling advertisements is pushing more people to gamble for quick money.
The National Association for Spelberoendes Riksförbund, which provides support for people dealing with gambling addiction, shares the same view that financial difficulties drive people to gamble. The Association's Chairman Daniel Harre said that as life gets tougher, people increasingly look at gambling as a way to avoid reality and cope with financial hardships.
Sweden's gambling sector recognizes these data concerns and launched a first-of-its-kind data-sharing initiative in October 2022. Three of the country's largest operators, the monopolies Svenska Spel and ATG, as well as Kindred, were behind the project.