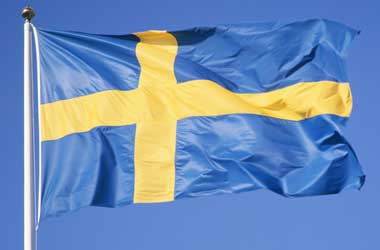 Summary
Treasury was tasked to evaluate the impact of re-regulation on Sweden's gaming market
The re-regulation is successful so far but more needs to be done
Spelinspektionen urged to regularly report on channelization and match-fixing
The re-regulation of Sweden's online gambling sector has generally achieved its primary objectives, though more can be done to mitigate the negative impact of gambling on Swedish customers, according to Sweden's State Treasury.
The agency conducted an evaluation of the gaming industry after the government introduced new regulations for the sector back in 2019.
The re-regulation was aimed at enhancing consumer protection, driving more revenue for regulated companies and the state, as well as reducing black market activity.
Re-regulation Led to Better Functioning Gaming Market
The findings of the report (in Swedish) suggest that the main goals of the re-regulation have been met, with more Swedish customers now playing at authorized sites that pay their taxes. As a result, the country is getting increased revenue from gaming.
Additionally, the re-regulation has allowed the government to have greater authority over the country's online gaming market which will pave the way for the implementation of measures to regulate gaming advertising and tackle match-fixing.
The Treasury earlier predicted that the Swedish gaming market would function better in 2021 under new regulations than in 2018. The findings of its evaluation support this.
Recommendations
While the stringent requirements currently in effect across the industry are helping create a safer, more secure gaming environment for Swedish customers, the report also noted that the government can do more in terms of protecting people from the negative effects of gambling.
For example, the report suggests that the government must regulate how gaming operators process personal data in order to prevent gambling addiction. Apart from this, authorities also need to assess the impact that these measures have on the customers' gambling behavior.
The report also includes a set of recommendations to improve the overall operations of the country's gaming market. Among them is to join forces with other EU countries and jurisdictions in combating unlicensed operators. Another recommendation is for Sweden's gambling regulator Spelinspektionen to come up with clearer guidelines and communication regarding player suspensions and their accompanying consequences.
The Swedish regulator is urged to release a report on channelization and match-fixing on a regular basis, with the country's Public Health Agency also advised to keep track of potential gambling-related issues in line with its existing tasks, rules, and policies.
Moreover, the Swedish Treasury also highlighted the need to carry out further assessment of the country's gaming industry after releasing the findings of its own evaluation.