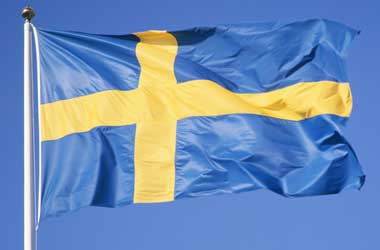 Summary
Government drops proposal to impose stringent iGaming limits
iGaming Association says Government made the right decision
Minister Ardalan Shekarabi continues to push for more restrictions
Sweden decided to impose special restrictions on its iGaming market when COVID-19 hit and the country went into lockdown.
To prevent the spread of problem gambling in 2020, the government decided to impose a SEK5,000 cap on online deposits.
Ardalan Shekarabi, the Minister for Social Security pushed hard for the government to impose additional regulations on iGaming and wanted the deposit cap to be reduced to SEK4,000 and to prevent licensed iGaming operators from offering new players a welcome bonus of more than SEK 100.
Government Declines To Impose Harsh Restrictions
The Swedish government was expected to make these new restrictions public after their meeting on Jan 27. The new regulations were expected to come into effect from Feb 7. However, the government decided that it would not impose these harsh regulations on the iGaming market which surprised a lot of people.
The Swedish Trade Association for Online Gambling (BOS) opposed these harsh restrictions when they were announced. BOS which represents licensed gaming operators in Sweden felt the new restrictions would do nothing to reduce problem gambling in the country and instead backfire and push Swedish players to illegal gaming sites.
BOS General Secretary Gustaf Hoffstedt met with Alejandro Firpo, state secretary on Jan 27 to once again make a case for no imposing harsh regulations. When he learned that the government had decided to not approve the new regulations, he said it was a wide decision and the right decision.
Shekarabi Pushes For More Regulations
Shekarabi will not be very pleased with the decision and continues to push for more regulations on the iGaming market. He is now pushing for Sweden to require all software gaming operators to apply for a gaming license to offer their games in the Swedish market. He is also calling for new regulations to be imposed on marketing and advertising of online gambling products.
Shekarabi says that if Sweden makes it mandatory for developers to have a B2B license it will ensure that only licensed developers can offer their games and prevent unlicensed operators from targeting Swedish players. He also wants more restrictions on advertising as he feels the younger generation is being targeted and exposed to too much gambling advertising.
Hoffstedt said he supposed measures that would stop illegal gambling but did not back any measures that would further restrict licensed gaming operators.