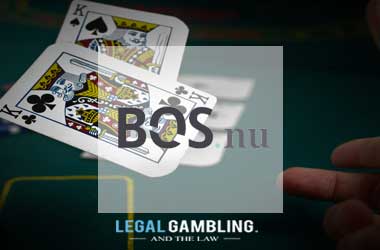 Summary
Push to lower weekly deposit limits
New proposed deposit limit is SEK 4,000
BOS objects and provides reasons for objection
Sweden's government has taken a very strict stance on the online gambling market over the last year. The currently weekly limit for deposits is set at SEK 5,000 but the government wants it to go down even further to SEK 4,000.
That is a big bite out of the deposits that players can use each week. This has the Swedish Trade Association for Online Gambling (BOS) up in arms.
BOS is complaining about these proposed changes saying that it is too much and will hurt the gambling industry.
Natural Progression
The changes are not final yet but they are currently up for consultation. The consultation starts on February 7 and will last up to June 30. The government will then decide on the proposal and finalizes it. This change was initially suggested by Sweden's Health Minister Ardalan Shekarabi, who has been a big thorn in the side of the gambling industry
Sweden reduced the weekly deposit limit to SEK 5,000 in 2021. This was accompanied by a promo cap that limits companies to offering a SEK 100 cap on their bonus offers. This was done due to the COVID lockdown in Sweden. Shekarabi pushed for this stating that large deposits and big bonus offers are a dangerous mix and would have put many gamblers at risk from addiction, especially during the lockdown.
The new push to lower the weekly deposit limit has once again upset the BOS. The BOS says that the lower deposit limits are not the way to do it. According to Gustaf Hoffstedt, BOS Secretary-General, the current system would simply have players open new accounts in new gaming companies. The lower deposit limits will spread out the playing habits of players and as a result there will be less control over them. This means it is riskier to push for lower deposit limits.
Fragmented Gambling Market
The main criticism against Shekarabi's push is that it undermines how Swedish gaming operators will be able to better control gambling addiction. Right now, the restrictions on the gambling market are still in place, even though the lockdown finished on November 14, 2021. Shekarabi feels that additional evaluation of the gambling market is needed before the lifting of any measures.
Besides the deposit limits, Sweden's gambling operators also have to deal with strict controls on gambling advertising. Hoffstedt warns that this strictness only contributes to the popularity of unlicensed gambling operators who do not have to operate under these many restrictions.