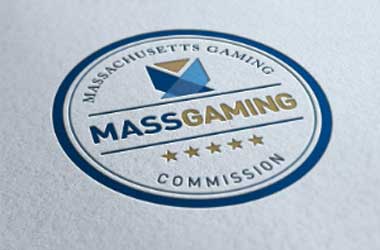 Massachusetts gaming regulators are finally getting the long-awaited report on Steve Wynn. The casino mogul has been accused of sexual misconduct and the review is important for Wynn Resorts, the company he founded.
Gaming regulators need to determine if Wynn Resorts, is deserving of holding the state's gambling license. Wynn Resorts has invested over $2.5 billion to construct its Encore Boston Harbor casino which is expected to open this summer.
Wynn Resorts had earlier tried to block the report from going to the Massachusetts Gaming Commission's Investigations and Enforcement Bureau. However, that effort failed and it is now on the way.
Though the blocking of the report was unsuccessful, the investigation report won't be made public until public hearings start on the Encore Boston Harbor license that was awarded to Wynn resorts back in 2014. This could put a damper on the upcoming opening of the resort, which is scheduled for June 23.
The investigation by the agents of the state gambling commission is focused on how company executives have responded to the sexual misconduct allegations made against Mr. Wynn. The allegations against Mr. Wynn came to light last year and he denied the claims. However, they still forced him to resign from his position.
WCVB Channel 5 Boston
Besides losing their founder and chairman, Wynn Resorts was also forced to reshuffle its board of directors. Another effect of the accusations was a rebranding of the under-construction Massachusetts casino. The original name of the casino was Wynn Boston Harbor which was then changed to Encore Boston Harbor.
Transfer to Happen Soon
The report is expected to be sent to the Massachusetts Gaming Regulator very soon. This comes after redacted copies of its March 1 agreement with Steve Wynn and Wynn Resorts was released. This was released along with minutes of its closed-door meetings on the settlement.
These documents seem to show the company in a bit of trouble. Investigators dug up occasions in which executives on the company's board learned of these misconduct allegations but did not take steps to properly investigate them or even report them to the proper authorities.
The report also shows that there will be certain documents that will not be part of the public hearing. The commission has agreed to give back to Mr. Wynn several documents that are supposed to be protected by attorney-client privilege and that these documents should never have been turned over to investigators.
It will be interesting to see what the public hearing will reveal but signs hint that it will be a tough time for Wynn Resorts.