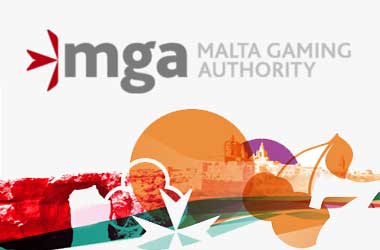 Summary
MGA says new changes are aimed at providing stronger protections for players
The new rules revolve around better responsible gaming procedures
The regulator will publish detailed player protection guidelines for licensees
The Malta Gaming Authority (MGA) has introduced new changes to its Player Protection Directive intended for B2C operators.
The changes come following consultation with the industry which began in October 2022.
MGA Aims to Strengthen Player Protection Framework
The amendments focus on the licensees' responsible gaming duties, including identifying and addressing instances of problem gambling using MGA's newly-introduced markers of harm. The amendments also include provisions concerning staff training and real-money reinforcement.
The new rules are aimed at strengthening the country's existing player protection framework, the authority said.
The rules require B2C licensees to implement procedures and measures to detect individuals most at risk of problem gambling, and they must be developed using behavior monitoring systems and analytic tools. Additionally, B2C licensees must ensure their employees receive adequate training on those procedures to properly identify at-risk customers.
If problem gambling issues are identified, licensees must take effective steps to address them. Similarly, they must act promptly to protect at-risk players from experiencing those issues.
Licensees must also observe transparency at all times as to the legality of their operations. Those offering online services are required to display relevant information on their homepage, including company information and contact details.
Apart from that, the homepage must also show a sign informing players that underage gaming is prohibited, along with a responsible gaming message explaining the negative impact of gambling if left uncontrolled.
Licensees must also include in their homepage information regarding player support measures on their website.
Such details must be clearly visible to the customers when they visit the sites.
New Player Protection Guidelines to be Published Soon
Online operators around the world are also required to have a procedure in place that allows players to self-exclude from playing for a definite or indefinite period. This procedure must be readily available at all times and must be linked to the responsible gaming information page.
Within the self-exclusion period set by the player, licensees must ensure the player is blocked from accessing their online gaming services. They may only lift the exclusions upon request of the player in question or when the exclusion period has already lapsed. Players under self-exclusion wishing to regain access to the gaming platform must provide sufficient explanation for the request.
The MGA said it is currently conducting detailed research and garnering expert experience which will serve as the foundation for the publication of detailed player protection guidelines for licensees.