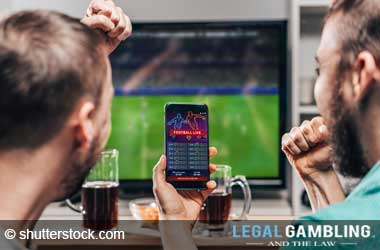 The gambling industry in Kenya and Norway has grown significantly in the last couple of years but so has the numbers when it comes to problem gambling and that has caused significant concerns for gambling regulators in the two countries.
Both countries are looking to curb problem gambling numbers and they believe one of the best ways of going about this is to ban gambling operators from advertising their products and services.
The state gambling operator in Norway, Norsk Tipping has thrown its support behind a proposal to ban gambling advertisements on television.
Norsk Tipping currently does not advertise or promote any of its products on television in line with its responsible gambling policies even though a number of its rivals continue to use gambling advertisements to penetrate the market.
In a statement, Bjørn Helge Hoffmann who heads responsible gambling at Norsk Tipping said
In the media, both foreign gaming companies and TV channels that broadcast these ads state that television advertising does not create gaming problems. It's possible they manage to fool themselves, but this is actually very simple. Less advertising for casino games will result in fewer gamblers playing these games, and this in turn will result in fewer gamblers.
The push is for the government to change the current Broadcasting Act and bring in a ban that would prevent gambling operators from using television to advertise their games. Hoffmann said that if a ban is not imposed, Norway should prepare to deal with a significant increase in problem gambling.
Kenya Imposes Gambling Advertisement Ban
While Norway looks to bring about a ban on gambling advertisements, Kenya has already put ones in place but with limitations. Kenya has decided to ban gambling ads from 6 am to 10 pm on television, social media as well as outdoor advertisements. Celebrities are also no longer allowed to endorse gambling brands.
Fred Matiangi, the Interior Minister said that the rogue behaviour of gambling and lottery operators had endangered the young people of Kenya and a large number now battle gambling addictions. The Kenyan government said that over 50 percent of locals involved in betting were from the category of low income earners.
The government is looking to clean up the industry with this ban and will monitor its effectiveness. The government could also think about bringing about a blanket ban on all gambling ads on a 24/7 basis.